Tanah Merah to Desaru Ferry $98. The ferry service between Singapore's Tanah Merah terminal and Johor's Desaru Coast terminal begins on 7 July 2022.
New Ferry From Singapore to Malaysia Desaru
Between Thursdays and Sundays, the ferry operator will offer 330 passengers a round trip daily.
It will take 90 minutes to travel between both terminals.
Tanah Merah Ferry to Desaru Round trip from $98
Ferry operator Batam Fast:
Singapore Tanah Merah to Desaru 8:30am
Desaru to Tanah Merah Singapore 5:30am
there will be one return trip daily from Thursday to Sunday
Ticket Fare for Tanah Merah To Desaru Coast
Round Trip Special Price : $98 Normal Price : $118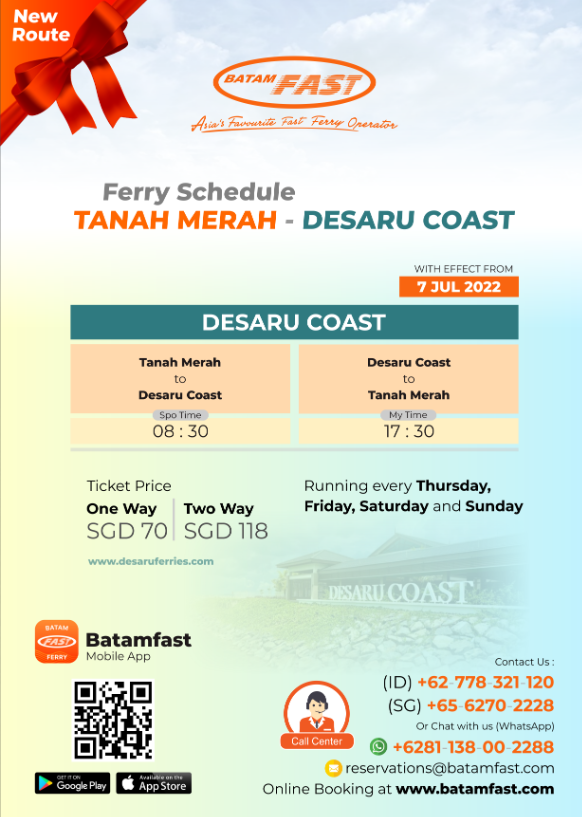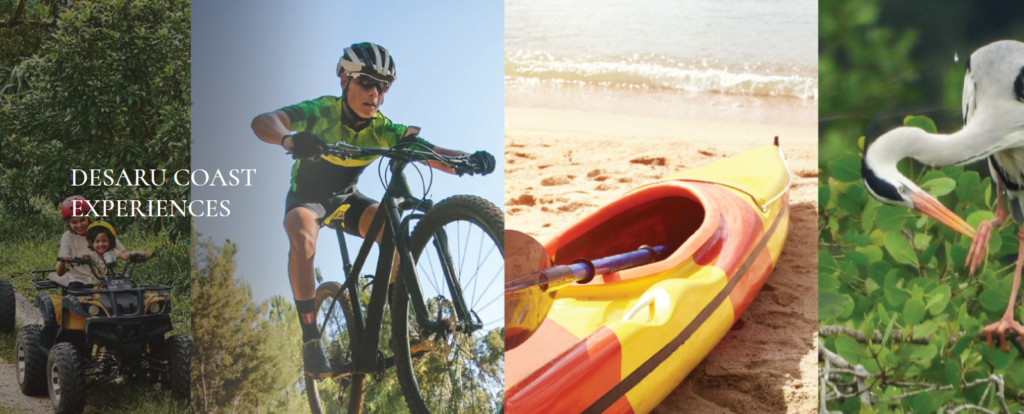 Desaru Coast is home to a variety of internationally renowned hotels and resorts, Hotel in desaru Hard Rock Hotel Desaru Coast, The Westin Desaru Coast Resort, Anantara Desaru Coast Resort & Villas, and One and Only Desaru Coast. The destination also contains one of South Peninsula's largest waterparks, the Desaru Coast.
Hard Rock Hotel Desaru Coast for music-inspired amenities, extensive resort dining, and a location near Adventure Waterpark Desaru Coast.

Desaru Coast Website
Batam Fast Booking Website
However, because of the location of the pier, the sailing will take an hour longer than the previous half an hour, which is 90 minutes.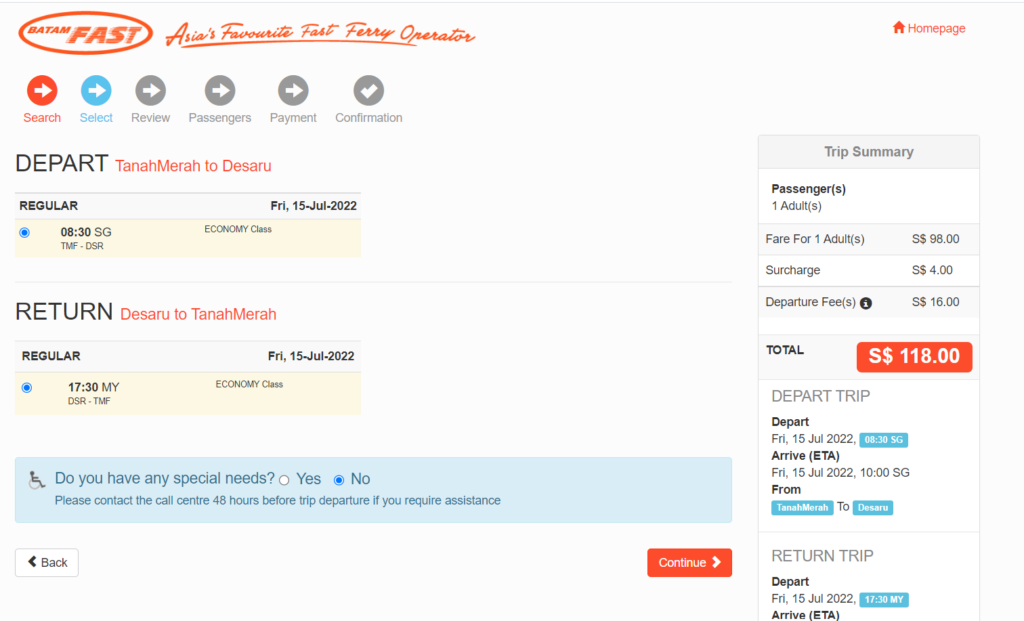 Batam Fast Contact Number:
+62 778 321120 Indonesia
+65 62702228 Singapore
Other Malaysia Destination:
KKKL Bus to Desaru $25