Genting Theme Park Rainy Day Guarantee. Genting SkyWorlds Theme Park . If there is inclement weather between 11am – 2:59pm during your visit, Genting Rainy Day Guarantee will be activated. Genting SkyWorlds offering you a FREE return visit ticket to be used on your next visit.
If inclement weather occurs between 3pm – 4:59pm instead, you will receive a discount of 50% off on your return visit ticket.
How to Claim Free Genting Theme Park Ticket when rainy day:
How to claim Genting Theme Park Rainy Day Guarantee
The best way to enjoy Genting SkyWorlds is by downloading the Genting SkyWorlds mobile app, registering your tickets and enabling notifications.  In the event of our 'Rainy Day Guarantee' being activated, you will automatically receive a notification straight to your phone or tablet.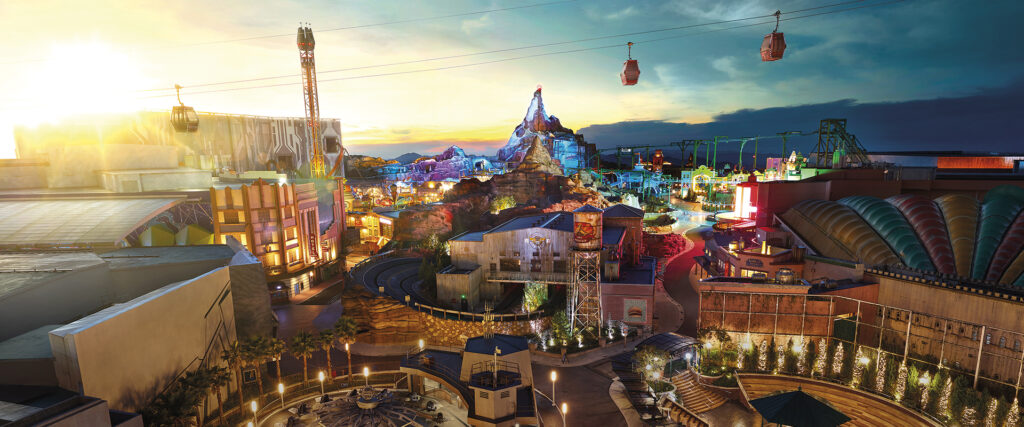 Original ticket(s) and/or confirmation email if booked online – you will need these on your next visit. When you know the date you wish to return, check our website for opening times, any capacity restrictions and attraction availability before making your way to the resort.
Bring your original ticket(s) and NRIC/Passport (copies are not accepted) and will validate your ticket(s) to ensure have not been used for a second free visit and issue new ticket(s) theme park ticket for you enter the theme park.
Genting Theme Park weather guardiantee
Genting SkyWorlds Theme Park ticket include
Park Hours: 11 AM – 6PM
1-Day unlimited entry to Genting SkyWorlds (Some rides, attractions, entertainment and experiences may not be available during soft opening)
Complimentary six (6) VQ reservations (on your day visit)
What is VQ Genting SkyWorlds Theme Park ?
VQ is an innovative and easy-to-use feature available in the Genting SkyWorlds app. VQ allows you to reserve timed entries for rides, attractions, and even shows, so that you can spend more time enjoying your day in the park and less time in physical queues.Reserve time slots before or during your visit to Genting SkyWorlds and experience your favourite attractions without the need to physically queue.