Singaporeans now can started using the e-Gate facility Malaysia Automated Clearance System (MACS at the entrance of Bangunan Sultan Iskandar. MACS 2.0 Travel To Malaysia for Singaporean facility reduces waiting time for visitors and streamlines the Immigration clearance process.
skip the queue Using E-gate to Malaysia using Malaysia Automated Clearance System MACS
Step 1: Fill up and submit Malaysia Digital Arrival Card (MDAC) within 2 days prior to arrival in Malaysia Here
Step 2: Upon Arrival At Immigration Counter to verify at manual counter
Step 3: Enrolled Visitor are now eligible to use malaysia E-gate
Information Require to Fill up MDAC
Name :
Passport No. :
Date of Birth :DD/MM/YYYY
Nationality / Citizenship : SINGAPORE
Sex :
Date of Passport Expiry : DD/MM/YYYY
Email Address :
Confirm Email Address :
Country / Region Code :
Check Register status Here
Malaysia Immigration Department will also expand the use MACS 2.0 Travel To Malaysia of the e-gate facility to other countries that are categorised as low risk countries such as Brunei, the United Kingdom, New Zealand, Australia and Japan.
MACS 2.0 Travel To Malaysia for Singaporean Traveller can check MDAC's visit Pass via the portal here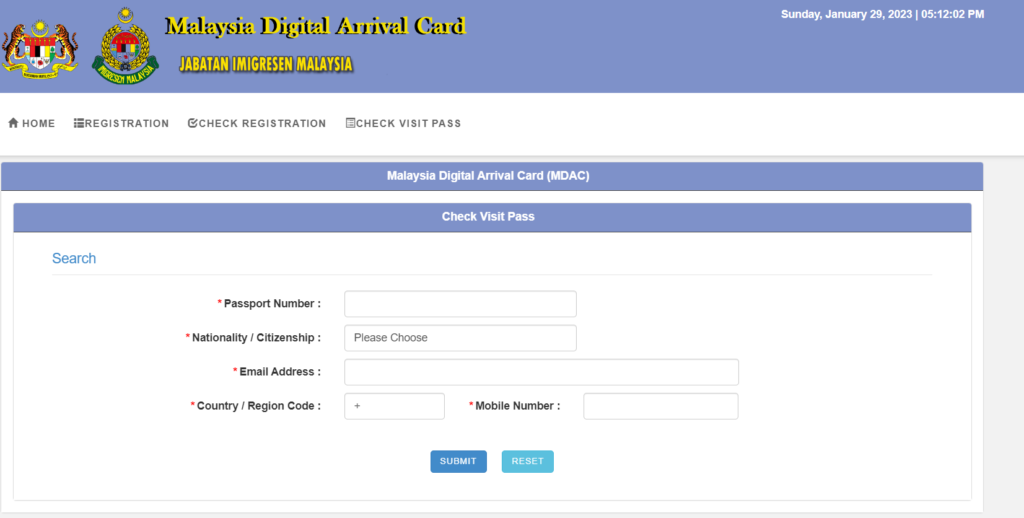 WTS Travel Genting Package Promotion