Travel to Kuala Lumpur? The main airport in the country is the Kuala Lumpur International Airport (KLIA), which services the national carrier, Malaysia Airlines along with 45 international airlines. KLIA 2 is the new lost-cost carrier terminal. It was officially opened in May 2014, replacing the previous airport, LCCT. Both airports are situated in Sepang, about one hour's drive from Kuala Lumpur. Kuala Lumpur is also easily accessible from Port Klang, Malaysia's largest seaport which is situated about 41 km away. An excellent road and railway network links Kuala Lumpur to Thailand in the north and Singapore in the south.
KLIA 2
KLIA 2 began its operations on 2 May 2014 as the world's largest purpose-built terminal dedicated to low-cost carriers. Built with the capacity to accommodate 45 million passengers per year, KLIA 2 has 60 gates, eight remote stands and 80 aerobridges. It is equipped with ultra-modern check-in counters and immigration checkpoints. A source of pride for Malaysia, KLIA 2 has the world's tallest air traffic control tower and it is also the first airport in the world to have a skybridge connecting the domestic and international terminals. It is the first airport in Southeast Asia to have a third runway. Airlines that operate from KLIA 2 include AirAsia and AirAsiaX, Malindo Air, Cebu Pacific Airways, Tiger Air and Lion Air. KLIA 2 is situated about 1.5 km away from the main terminal of KLIA. All modes of public transport are located at the Gateway@KLIA 2 complex.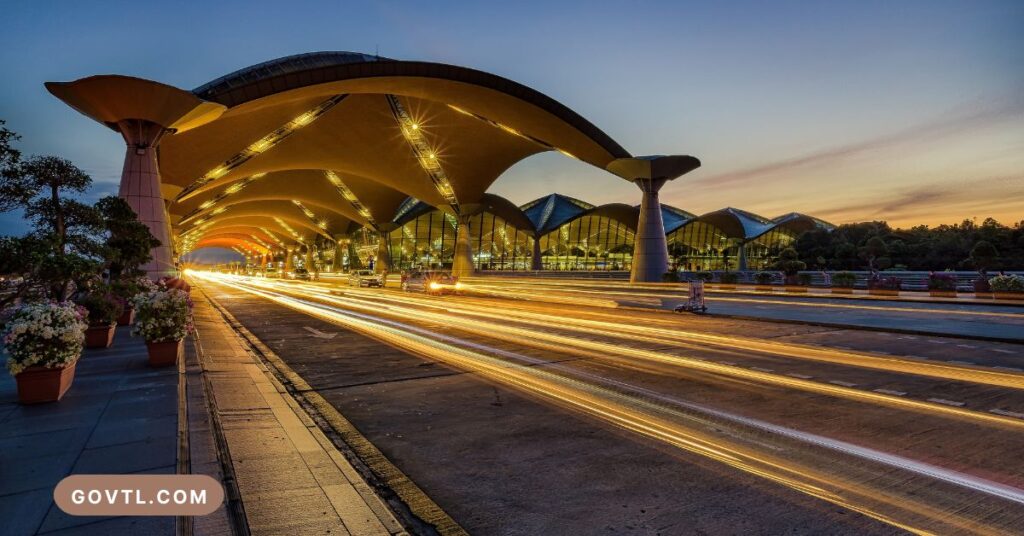 Getting to Kuala Lumpur from the airports:
KLIA Ekspres / KLIA Transit
Tel: 03-2267 8000
Website: www.kliaekspres.com
The KLIA Ekspres and KLIA Transit trains (also known as Ekspres Rail Link or ERL) are high-speed trains that connect the airport to KL Sentral Station in the city. KLIA Ekspres is the fastest mode of transport to the airport. The journey to KLIA takes 28 minutes while the journey to KLIA 2 takes 33 minutes. KLIA Transit is a similar high-speed train, but has four stops along the way; at Bandar Tasik Selatan, Salak Tinggi, Putrajaya/Cyberjaya and KLIA. The entire journey to KLIA 2 by KLIA Transit takes only 38 minutes.
Getting to Genting from the airports:
Skybus / Aerobus
Skybus: Tel: 016-217 6950 / 016-217 8496
Website: www.skybus.com.my
Aerobus: Website: www.aerobus.my
These are scheduled air-conditioned buses that provide transport between the airport and the city. 
Kuala Lumpur Transport & Bus to Genting Aerobus provide direct bus from KLIA to Genting Highland.
Cost is RM35 one way and Approx 2 hrs 15 min from KLIA to Genting


Car Rental
Car rental services are available both at the airport and at KL Sentral. The Kuala Lumpur – Seremban Highway is the main route into the city. The drive takes about one hour or less, depending on traffic conditions.
Main Terminals and Stations information
KL Sentral Station
Tel: 03-2267 8000
Website: www.klsentral.com.my
This is the city's main transportation hub. Services include city trains, interstate trains and airport trains. The KL City Air Terminal (KL CAT) here offers departing travellers the convenience of flight and baggage check-in facilities for Malaysia Airlines, Cathay Pacific, Royal Brunei Airlines, Emirates Airline and Ethihad Airways. Baggage check-ins must be done at least two hours before flight departures.
Alternative to Genting KL Sentral to Genting RM10
Bandar Tasik Selatan Intergrated South Terminal
Terminal Bersepadu Selatan Bandar Tasik Selatan or TBSBTS is the new gateway for buses which head south of Kuala Lumpur. This terminal is integrated with other modes of transport such as trains (KLIA Transit, KTM Komuter and RapidKL LRT) as well as taxis.
Trains
An extensive rail transport system links the major parts of the city. The services available are Light Rail Transit (LRT), Mass Rapid Transit (MRT), KL Monorail and KTM Komuter. These services are regular and hassle-free. Feeder bus services are available from train stations to designated surrounding areas. Weekly and monthly passes are available for frequent travellers.
Package to Genting From Singapore
Sindo Cheapest Ferry ticket to batam $35