DoDoo KL VCR Bakehouse.
Nestled amidst the bustling streets of Kuala Lumpur, DoDoo KL VCR Bakehouse beckons food enthusiasts and connoisseurs of delectable treats. This charming bakehouse offers a delightful menu brimming with mouthwatering croissants, hearty main courses, and irresistible burgers. Whether you're a local resident or a tourist exploring the vibrant Petaling Street area, a visit to DoDoo KL VCR Bakehouse promises a flavorful adventure you won't soon forget.
Croissants That Steal the Show
DoDoo KL VCR Bakehouse takes pride in its exceptional croissants, each filled with unique flavors that tantalize the taste buds. The bakery offers a trio of croissants that are a must-try:
Strawberry Croissant: Dive into the sweet and tart world of strawberries with this delightful croissant. The flaky pastry complements the fresh strawberry filling, creating a harmonious blend of textures and flavors.
Black Forest Croissant: For those with a penchant for rich, chocolatey goodness, the Black Forest croissant is a dream come true. Packed with luscious cherry and chocolate fillings, it's a dessert lover's paradise.
Matcha Croissant: Green tea enthusiasts will find their match in the Matcha croissant. The earthy notes of matcha paired with the buttery croissant make for a delightful combination that's both comforting and invigorating.
Pair your croissant of choice with a refreshing kombucha drink, and you've got yourself a perfect snack to enjoy with friends as you embark on a flavor adventure.
A Breakfast Worth Waking Up For
DoDoo KL VCR Bakehouse doesn't stop at croissants; it offers a sumptuous breakfast menu that caters to both early birds and brunch enthusiasts. Here are some highlights:
Dodoo Breakie: This hearty breakfast plate features half an avocado, sourdough bread, a seasonal salad, streaky bacon, and eggs cooked to your liking. It's a wholesome way to kickstart your day.
Sourdough Bread: If you prefer simplicity, indulge in their perfectly toasted sourdough bread served with a choice of salted butter, orange marmalade, or hummus. Sometimes, it's the simplest things that bring the most pleasure.
Avocado Toast: Avocado lovers, rejoice! DoDoo KL VCR Bakehouse's avocado toast is topped with feta cheese, confit tomatoes, and cherries, offering a blend of creamy and savory flavors.
House Cured Salmon Toast: Seafood enthusiasts will appreciate the House Cured Salmon Toast, featuring silky-smooth cured salmon paired with delectable accompaniments.
Bite Into Burger Bliss
For those craving something more substantial, the bakehouse's burger selection is sure to please. Here are a few highlights:
Burger Ayam Double: Savor the flavors of a double chicken patty burger that's as satisfying as it is delicious.
Salmon Delight Burger: If you're a fan of seafood, the Salmon Delight Burger is a must-try, offering a delectable salmon patty served with fresh ingredients.
Truffle Beef Burger: Indulge in the luxurious taste of truffle with the Truffle Beef Burger, a treat for beef lovers.
Coffee + Pastry for just RM18! Available Monday to Friday.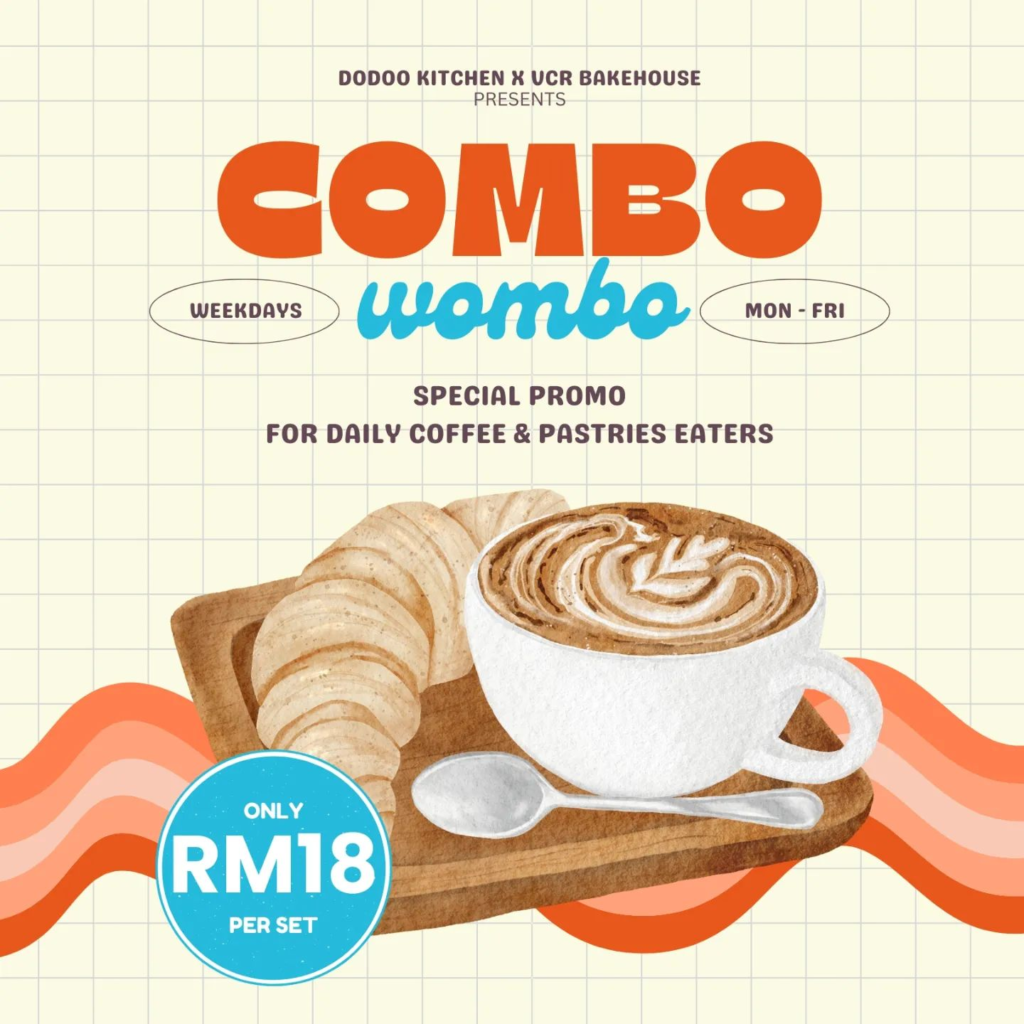 192, Jalan HS Lee, Kuala Lumpur, Malaysia
2min walks from Pasar Seni MRT Station (KG16), Stesen Pasar Seni, Jalan Sultan, 50000 Kuala Lumpur, Malaysia via Jalan Sultan and Jalan Tun H S Lee
Email: [email protected]
Contact Number DoDoo KL VCR Bakehouse :
+60 12-984 5966
DoDoo KL VCR Bakehouse near Petaling Street is a culinary gem in the heart of Kuala Lumpur. With its exquisite croissants, hearty breakfast options, and mouthwatering burgers, it's a destination that caters to a wide range of tastes and preferences. Whether you're seeking a quick snack, a leisurely brunch, or a flavorful burger, DoDoo KL VCR Bakehouse promises an unforgettable dining experience that will keep you coming back for more. So, gather your friends, head to this delightful bakehouse, and embark on a gastronomic journey you won't soon forget.