Gary Chaw is set to wow his fans with an encore performance in Malaysia titled "Gary Crazy For Live – Encore." The concert will take place on July 22, 2023, at 8:30 PM in the renowned Arena of Stars.
Following the tremendous success of his initial concert in 2022, Gary Chaw is back to showcase his unwavering passion for music. With his unique and refreshing vocal style, he will mesmerize the audience with a remastered version of Canto-pop classics. These iconic hits, popularized in the 80s and 90s, have greatly influenced Chaw's music. The concert promises to be a nostalgic journey that will evoke cherished memories associated with these beloved songs, transforming the event into an unforgettable KTV session.
Chaw aims to create a heartfelt musical experience that spreads positivity and inspiration to everyone in attendance. Moreover, he aspires to promote Malaysian music talents and culture on a global scale, extending the reach of this tour production beyond national borders.
Get ready for an extraordinary evening of music as Gary Chaw takes the stage once again, delivering an electrifying performance that showcases his unparalleled talent and passion for music. Don't miss this opportunity to witness the fusion of Malaysian music and international acclaim in the captivating "Gary Crazy For Live – Encore" concert.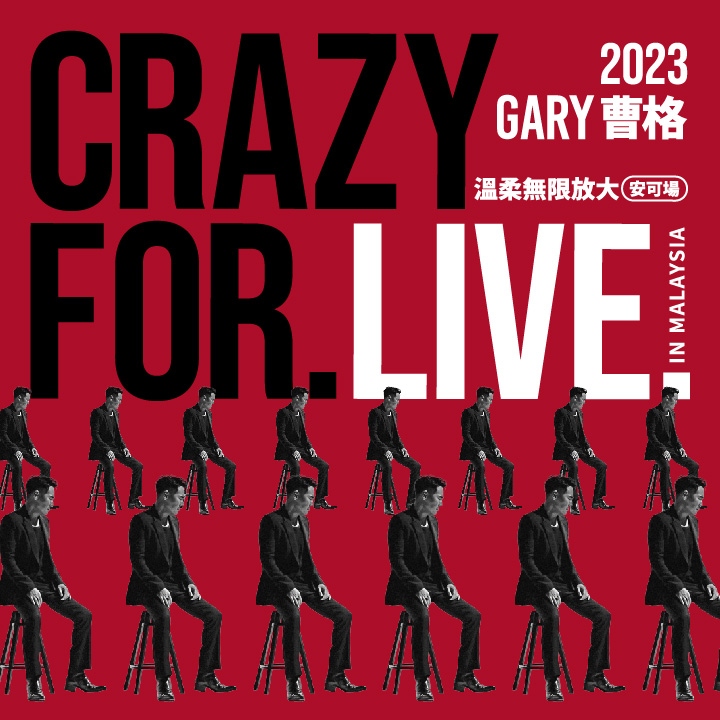 Get your tickets here