Experience the Splendor of KL Tower – Southeast Asia's Tallest Gem
Indulge in an Unforgettable Journey: KL Tower invites you to discover a world of awe-inspiring beauty and exhilaration. Nestled in the heart of Kuala Lumpur, Malaysia, this architectural marvel stands tall at an astonishing height of 421 meters. As the seventh tallest telecommunication tower globally and the tallest in Southeast Asia, KL Tower promises an extraordinary blend of culture, nature, and adventure that's simply unparalleled.
Embark on a Cultural Odyssey
Dive into the captivating tapestry of Malaysian culture at KL Tower. Immerse yourself in the melting pot of diverse religions and ethnicities that Malaysia is celebrated for. Savor the delectable flavors of traditional cuisine and witness captivating cultural performances by our in-house troupe. Throughout the year, KL Tower hosts a plethora of cultural events, offering an authentic glimpse into the vibrant traditions of the region. From the moment you step through our gates, you'll be enveloped in an unforgettable Malaysian experience.
A Playground for Thrill-Seekers
For those seeking an adrenaline rush like no other, KL Tower is your ultimate destination. As the esteemed World Basejump Centre, the Tower has been the proud host of the world's largest and longest-running urban BASE event since 1999. If you're a true thrill-seeker, this is the pinnacle of excitement. Alternatively, if you prefer a serene adventure, delight in panoramic views of Kuala Lumpur's skyline from our Observation Deck, nestled comfortably 276 meters above the ground.
Nature's Oasis in the Urban Landscape
KL Tower holds more surprises than you can imagine. Step into a tropical rainforest haven within the Bukit Nanas Forest Reserve, one of Malaysia's oldest. Stroll through lush foliage and encounter the captivating flora and fauna that make Malaysia unique. What's truly remarkable is that KL Tower seamlessly integrates with this natural paradise, making it the world's sole tower set within a lush forest—an experience of a lifetime.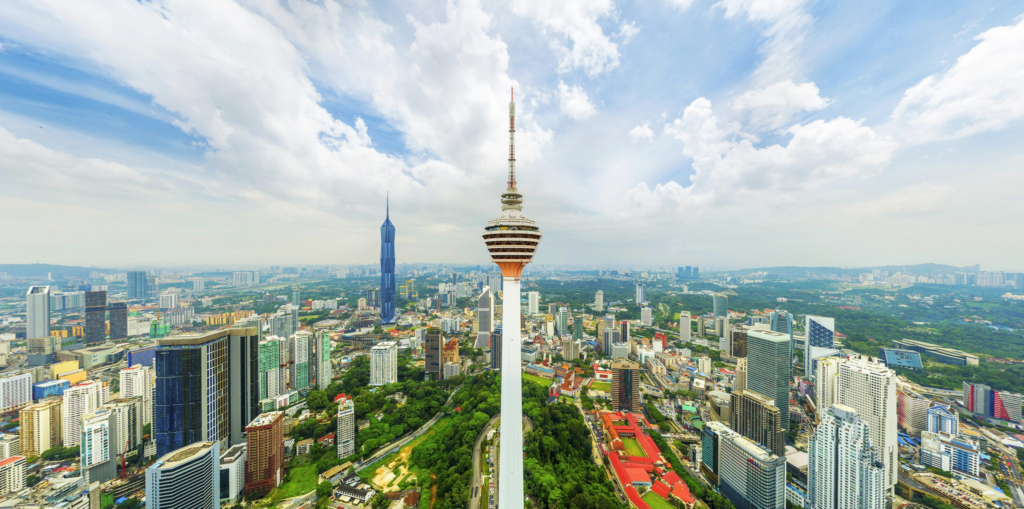 A Tower with a Resounding Purpose
While its roots lie in telecommunication and broadcasting, KL Tower has evolved into a symbol of Malaysia's progress and sophistication. It stands as an iconic landmark, a testament to the nation's global ascendancy.
Unlock Your 20% Savings Today!
The privilege is applicable for entry to Sky Deck, Observation Deck and Tower Walk 100.
Are you ready for this extraordinary expedition? Seize a remarkable 20% discount on KL Tower tickets when you redeem this exclusive offer from May 31, 2023, 16:00 GMT, to May 31, 2024, 15:59 GMT. Secure your spot using a valid Visa card and immerse yourself in the wonders of KL Tower like never before.
KL Tower FB

Travel From Singapore to KL?