If you're a frequent traveler between Batam and Singapore, you might have noticed a slight adjustment in ferry ticket prices. While prices have experienced a modest increase, the convenience, comfort, and accessibility of this mode of transportation remain unbeatable. Let's delve into the details of the recent price adjustments and how they impact your travel plans.
Starting from 1 Sep 2023 ferry ticket prices for the popular Batam-Singapore route have been revised to reflect current economic conditions. However, fret not, as even with this adjustment, the affordability of ferry travel remains intact. Here's what you can expect in terms of the new prices for BATAM FAST & SINDO FERRY TICKET:
One-way ticket from Batam to Singapore: SGD 43
One-way ticket from Singapore to Batam: SGD 46
Two-way ticket for a round trip: SGD 76
Batam Fast Ferry Singapore to Batam Centre round trip SGD 76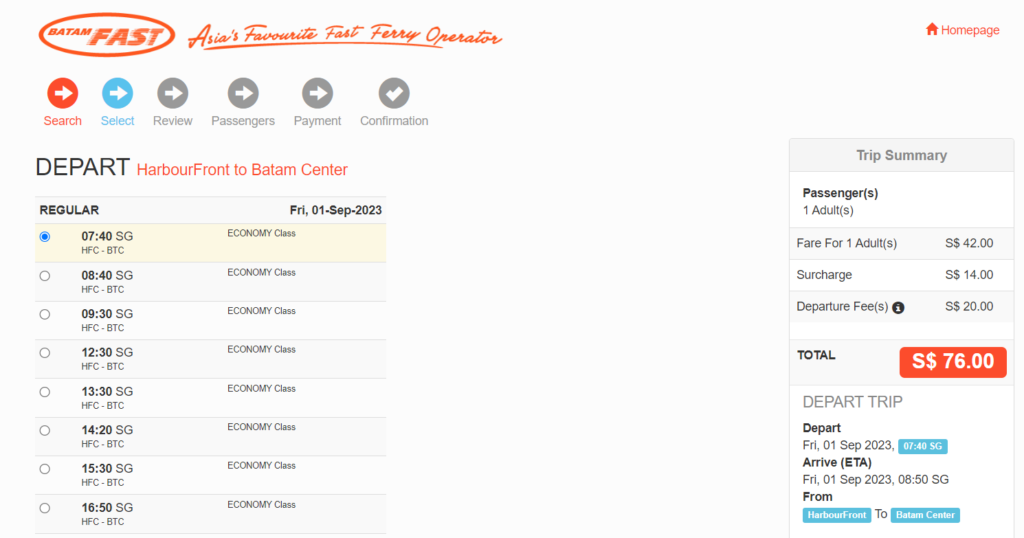 Sindo Ferry Singapore to Batam Centre round trip SGD 76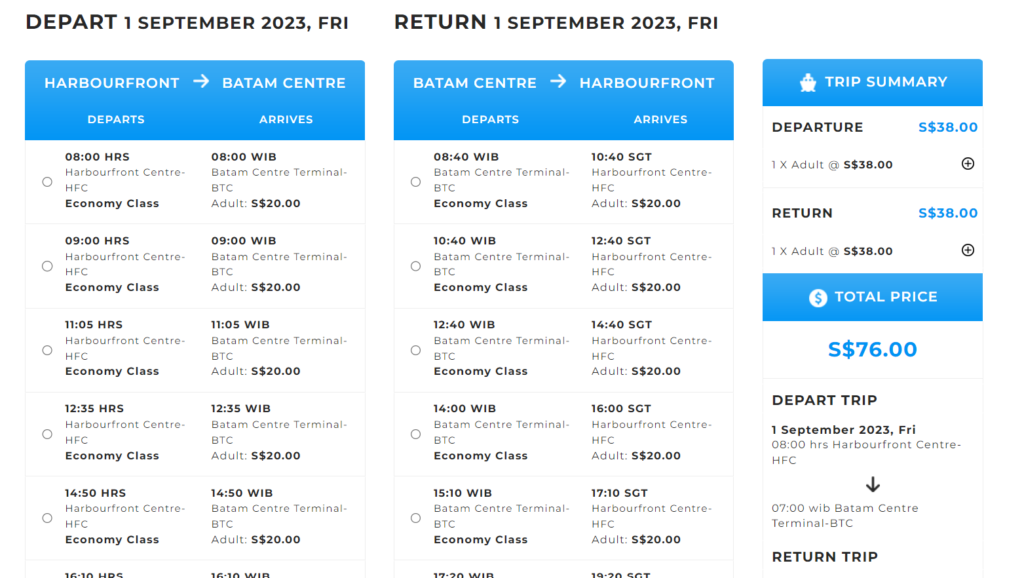 Sindo Ferry Notice to Passengers Price Increase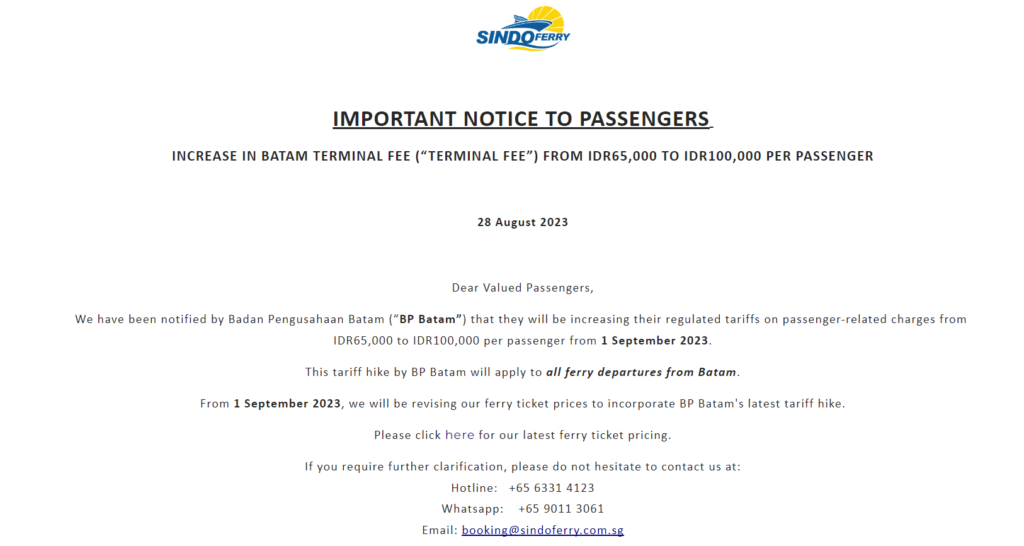 ---
Revision the current fee of SGD 73 to SGD 76 for singapore to Batam round trip.
---
Meno Writen on Majestic website:
"Starting from 1st September 2023, Badan Pengusahaan Batam (BP Batam), will be increasing the terminal fee for departing passengers from Rp65,000 to Rp100,000 per person. This change applies to all international ports in Batam.
If you had purchased a round trip ticket before this fee increase, we kindly ask you to visit our Batam counter to pay an additional IDR35,000 per person. This applies whether you have an e-ticket or a paper ticket, regardless of where you bought it – be it through our website, travel agents, or paper tickets. This change only affects those leaving from Batam port."
---
Majestic Ferry New Batam Ticket Price for round trip Singapore to Batam SGD 76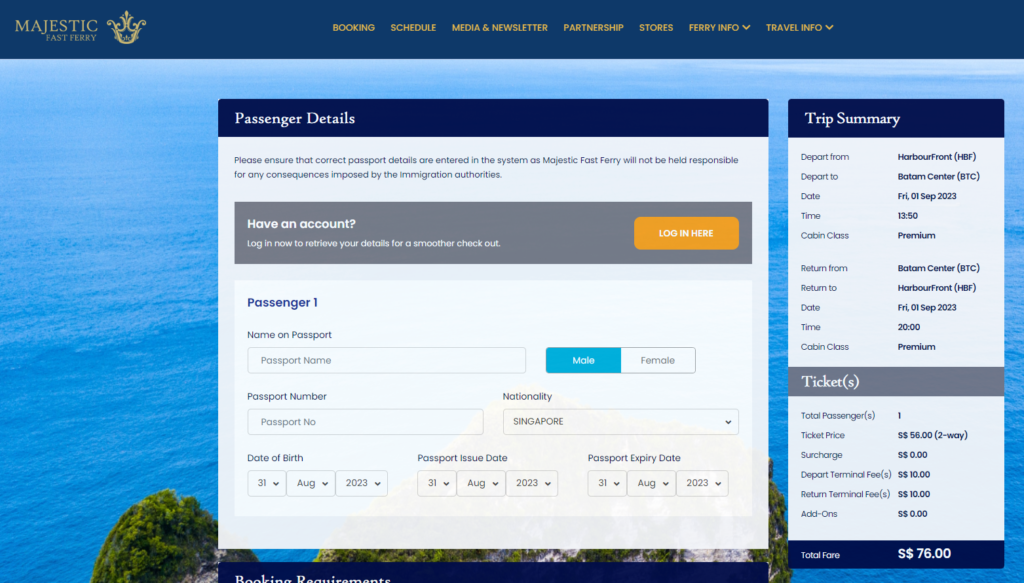 Sindo Ferry Timing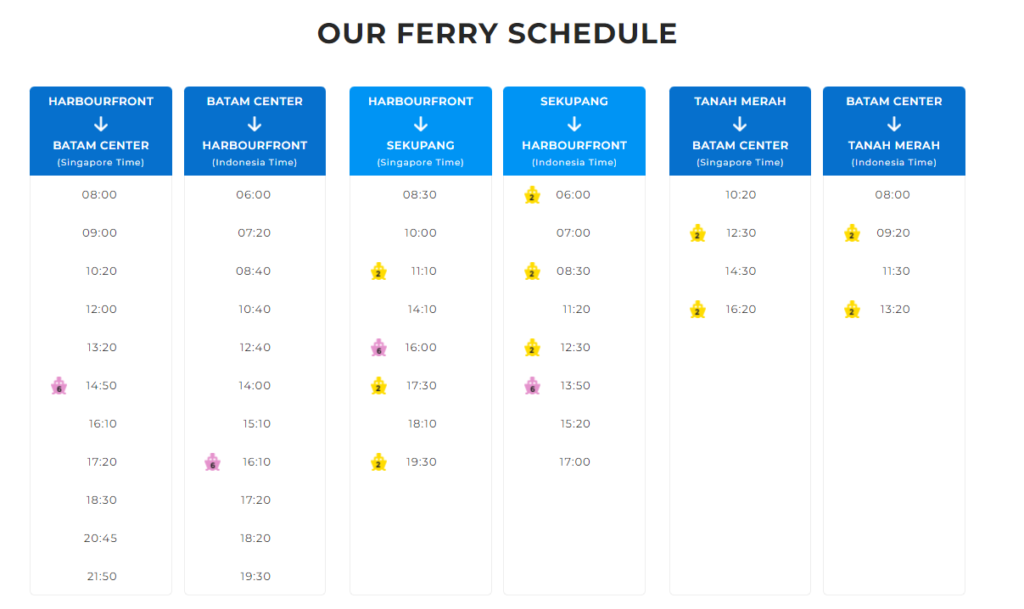 Batam Fast Ferry Timing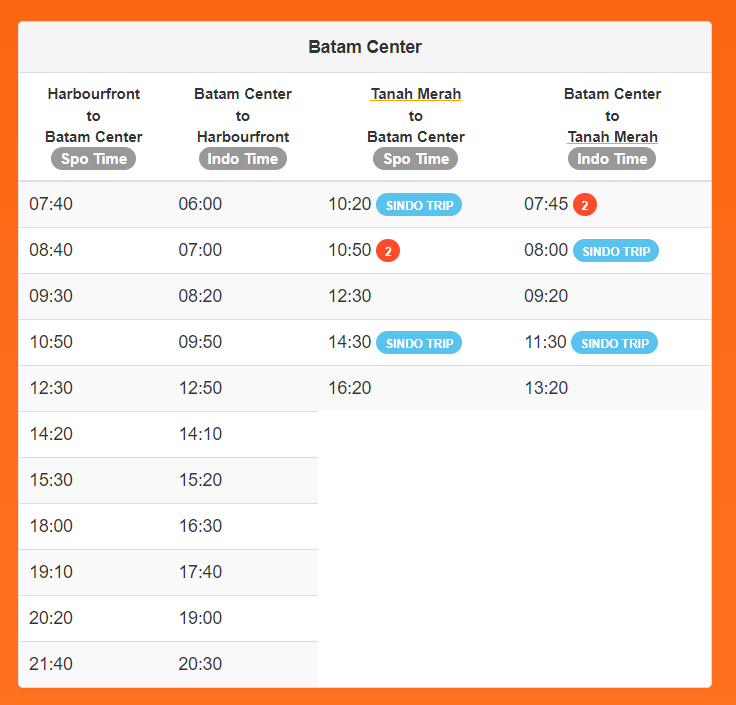 Majestic Ferry Timing