Come and have fun with CoComelon during the school holidays at Resorts World Genting. Bring your little ones to play at the CoComelon Inflatable Playland and meet JJ and Cody on the World's First CoComelon Bus Parade. And don't forget to take a photo with the 8-metre-tall JJ inflatable at Kimhua Atrium! From now until March 31, 2023, visit Discover Fun with CoComelon at Resorts World Genting and treat your little ones to a fun-filled adventure.
👶 World's Largest CoComelon's JJ Inflatable
🎪 CoComelon Playland
🚌 CoComelon Bus Parade
📷 Meet JJ and Cody
📕 CoComelon Activity Book
🧸 CoComelon Pop-up Store
When you buy a CoComelon Activity Book for just RM10, you can enjoy free admission to CoComelon Playland. A single activity book can be purchased for up to one individual (kid/parent/guardian aged 18 and up). To enter CoComelon Playland, an activity book must be purchased. Grip socks are compulsory within the play area and can be purchased for RM8 per pair.
A total of 12 sessions will be allocated throughout each day, with a 10-minute interval between sessions for sanitising and cleaning efforts:
10am to 10:50am
11am to 11:50am
12nn to 12:50 pm
1pm to 1:50pm
2pm to 2:50 pm
3pm to 3:50pm
4pm to 4:50 pm
5pm to 5:50pm
6pm to 6:50 pm
7pm to 7:50 pm
8pm to 8:50 pm
9pm to 9:50 pm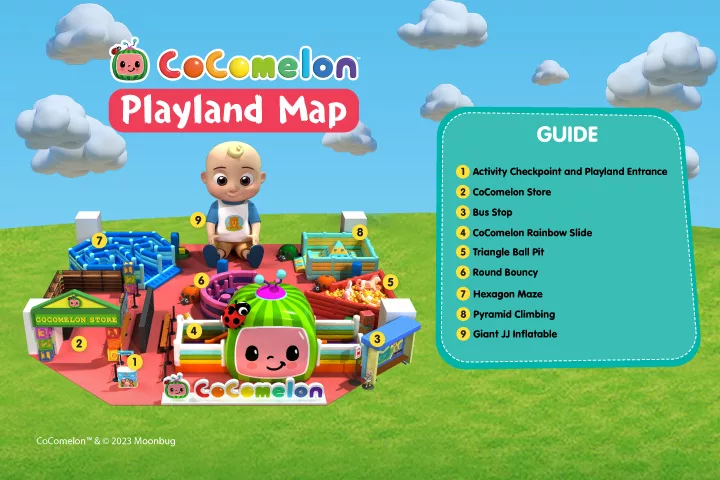 Travel Bus From Singapore to Genting Malaysia.
Genting Member? Check your Account any Free room