RHB Fixed Deposit Promotion 2.3% Singapore Dollar min deposit $20,000
Amount(SGD)
Tenure
Interest Rates (%p.a.)
$20,000.00 and above
12 months
1.85
1.90 (RHB Premier Clients)
$20,000.00 and above
24 months
2.25
2.30 (RHB Premier Clients)
RHB Fixed Deposit 2.3% SGD
RHB 's fixed deposit promotional rate for SGD, the minimum amount is S$20,000, with a choice of tenors from 12 months and 24 Months.
Make a 24-month placement Fixed Deposit today and earn up to 2.30% p.a.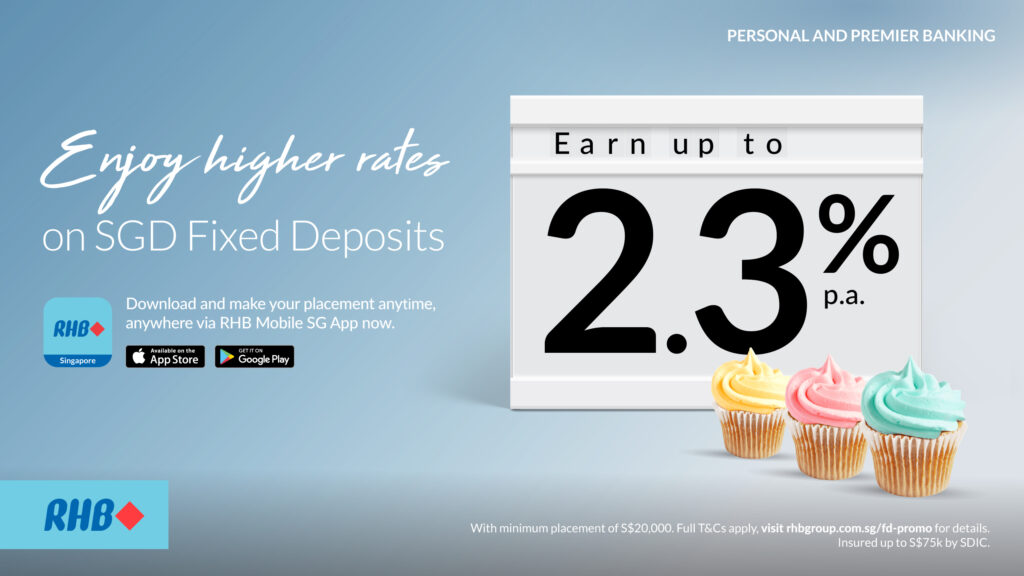 Singapore Dollar deposits of non-bank depositors are insured by the Singapore Deposits Insurance Corporation, for up to S$75,000 in aggregate per depositor per Scheme member by law. Foreign currency deposits, dual currency investments, structured deposits and other investment products are not insured.
Bank Of China USD fixed deposit rates 3.1%
Bank Of China fixed deposit rates 2.1%