What is Notαrise?
Notαrise is a portal that allows outbound travelers to acquire digitally authenticated and authorized COVID-19 Pre-Departure Tests or Vaccination HealthCerts from the Singapore government.

Time needed: 10 minutes
Step to get vaccination digital certificates for Singapore Residence
Select a type of document, perform a verification, fill the form and submit.
Login (if prompted) and perform email verification
Fill up form according to instructions provided
Submit and await email notification from Notαrise
Please be advised that the use of these digital certificates is subject to the foreign entry requirements of your destination country.
Under the VTL land and flights, travellers departing Singapore for Malaysia must obtain vacinnation digital certificates.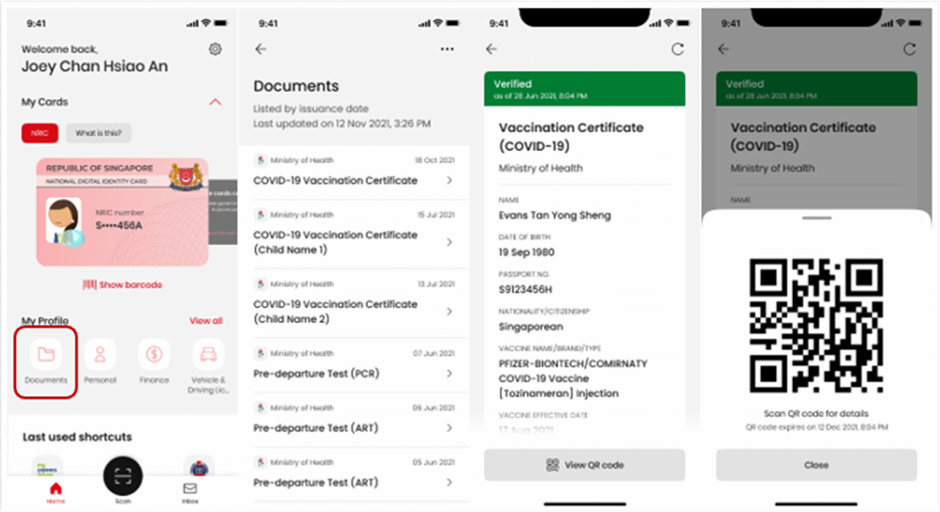 Checklist for travellers from Singapore before departure:
Take a pre-departure test within 2 days of departure (for air and sea travellers)
Download the MySejahtera application
Fill up the Digital Pre-departure Form under the 'Traveller' icon on the MySejahtera app.
Verify your COVID-19 digital vaccination certificates here. If you have previously verified your digital vaccination certificate on the MySejahtera application, you can skip this step.
All short-term foreign visitors from Singapore who are partially vaccinated or not vaccinated, are required to have COVID-19 travel insurance for their COVID-19-related medical treatment and hospitalisation costs in Malaysia, with a minimum coverage of US$20,000