Young Captain Genting Concert. 队长 Young Captain "行至此地" 2023 世界巡演.
The "Captain YOUNG CAPTAIN 2023 World Tour: Here" concert organized by MIC Entertainment will be held in Malaysia on 7 May 2023 at 6PM at the Arena of Stars in Genting.
The ticket prices for the show are RM388 (VIP), RM288 (PS1), and RM188 (PS2). All ticket prices do not include a RM4 processing fee
Ticket sales start on March 17, 2023, at 3PM for the Malaysia show.
Young Captain Genting Concert Ticket purchasing link – my.bookmyshow.com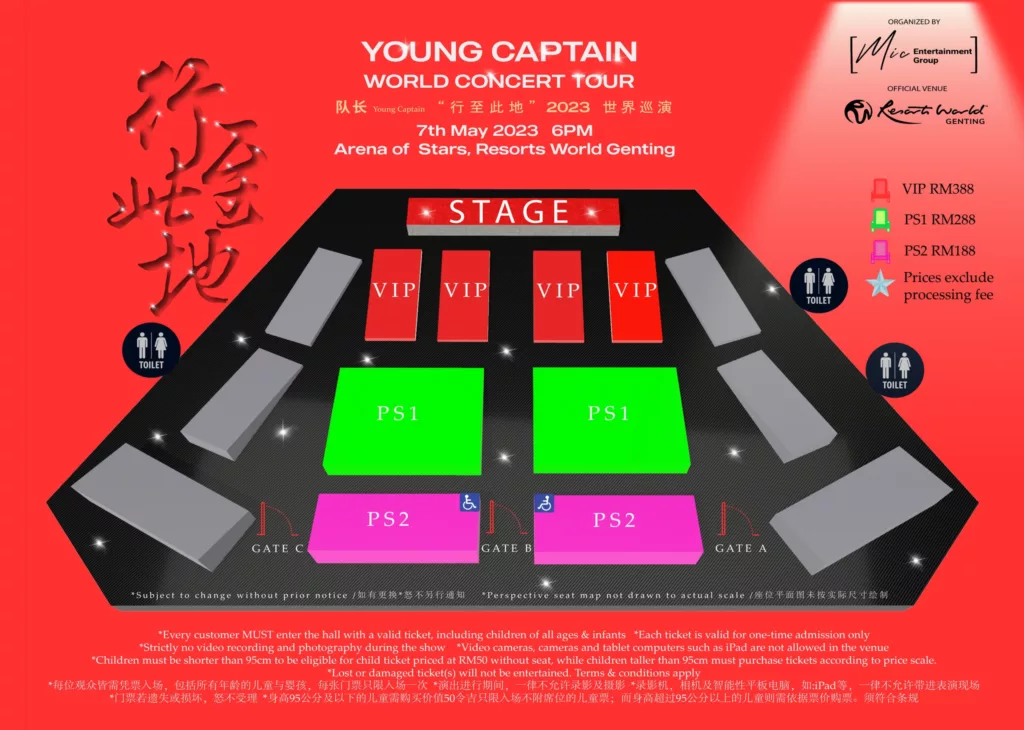 If you're looking to travel to Genting by bus, there are many options to choose from. Here are the top 5 buses to Genting based on customer reviews, comfort, and reliability.Top 5 Bus to Genting 2023