707 Travel (Malacca) Limited has introduced two new luxury buses and plans to purchase an additional 10 luxury buses in the future to provide passengers with comfortable and safe journeys.
Mr. Ng Chee Hiong, the President of 707 Travel, pointed out that the company currently has around 60 buses, and they replace them every 4 to 6 years. The newly acquired luxury buses are all automatic transmission. Furthermore, the new buses are equipped with safety features, including closed-circuit television (CCTV) and entertainment facilities like karaoke, free WiFi, and each seat comes with a USB socket for convenient phone charging, ensuring a comfortable ride for passengers.
Mr. Ng is optimistic about the future of the express and travel market, so the company has increased its routes. There are more than twenty daily express services between Singapore and Malacca alone, along with comprehensive travel packages that include itineraries, accommodation at 707 hotels, and dining options.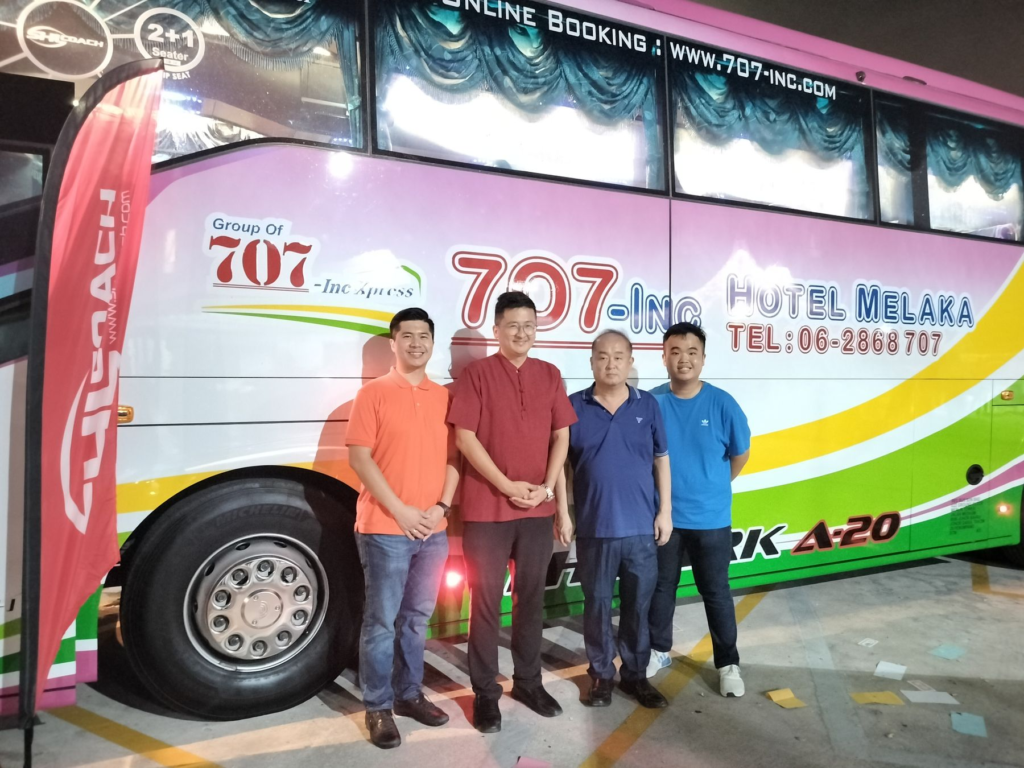 Credit: Sin Chew
"We also offer domestic and international travel tours, as well as bus rental services. In addition to the two new buses, we will be acquiring another 10 luxury buses in the near future," Mr. Ng added.
Recently, Mr. Ng Chee Hiong and State Assemblyman Hsieh Shou Chin jointly hosted the launch event for the new buses. Also in attendance were 707 Company Director Ng Wai Ho and business partner Wong Chung Yang, among other senior executives.
707's luxurious and comfortable buses run daily between Malacca and Singapore:
Malacca to and from Bugis, Singapore
Malacca to and from Boon Lay, Singapore
Malacca to and from Kovan Hub, Singapore
Malacca to and from Johor Bahru, Malaysia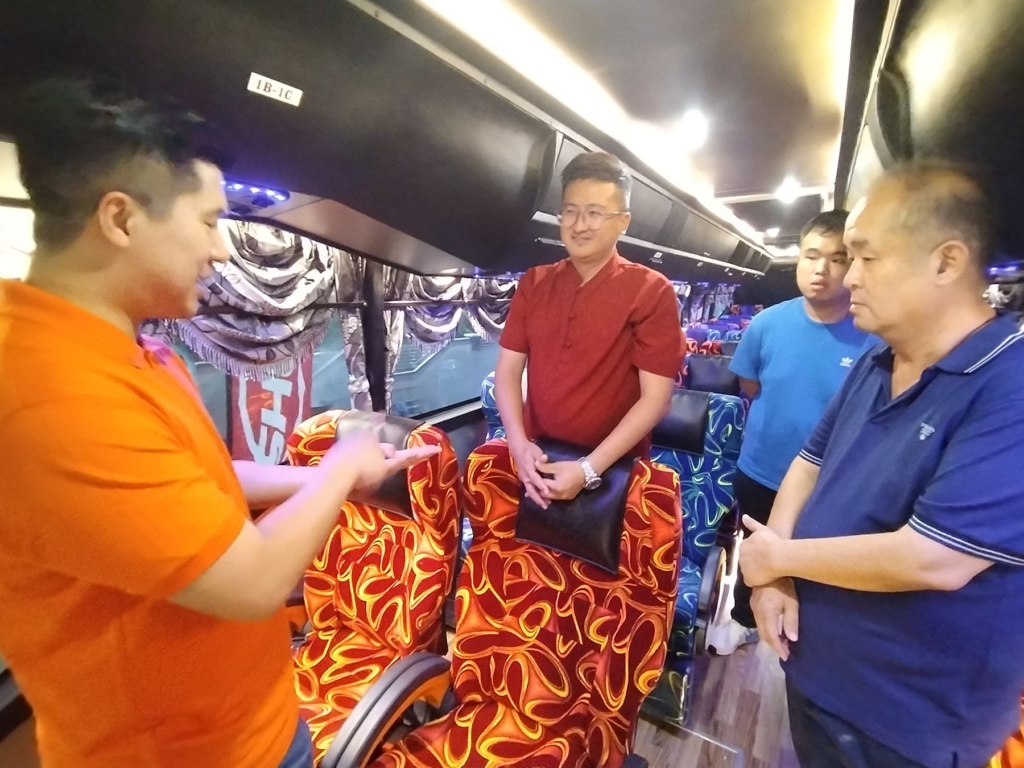 Credit: Sin Chew
For ticket booking and inquiries, please contact: Tel: 06-286 3707 WhatsApp: 012-717 0505 Facebook: 707-inc Xpress
Malacca to and from Genting Highlands, departing daily! To pre-purchase tickets, please call: 06-286 8707 Facebook: 707-Inc Xpress & Tour Malaysia "Hotel bookings in Genting Highlands available. Contact via WhatsApp: 012-933 7075"
707 occasionally hosts "Genting Member Nights" at restaurants in Malacca, featuring lucky draws for a chance to win prizes.
Malacca to and from Sentosa, Singapore, on a one-day leisure tour. Also offering Universal Studios single-day tickets for sale.
707 also provides luxury cruise package bookings:
Genting Dream
Spectrum Of The Seas
707 offers bus rental services and organizes foreign tours. Feel free to call for inquiries!
707 Headquarters in Malacca: Lot 28, Jalan Peringgit, Batu Hampar, 75350 Melaka. Operating Hours: 9.30am – 5.30pm daily.
Credit and Sources: SIN CHEW