"Amazing Thailand Craft your Journey 2023," brought to you by the Tourism Authority of Thailand (TAT) Singapore Office. Join us as we celebrate 'Visit Thailand Year: Amazing New Chapters' with a spectacular tourism fair that showcases the "5 F Soft Powers" concept: Food, Film, Festival, Fight & Fashion. This not-to-be-missed event will be held at the Atrium (Tower 3 & 4) in Suntec City from 24th to 27th August 2023.
Immerse yourself in the wonders of Thailand with over 20 captivating booths highlighting the country's finest offerings, including Golf courses, Accommodation options, Health & Wellness services, Camping & Glamping experiences, and a wide range of Airlines. The best part? Avail yourself of irresistible discounts of up to 50% on a variety of tourism products & services.
Don't miss this unique opportunity to explore the enchanting world of Thailand, where adventure, culture, and beauty await at every turn. Mark your calendars and be prepared to craft your unforgettable journey with us at "Amazing Thailand Craft your Journey 2023"!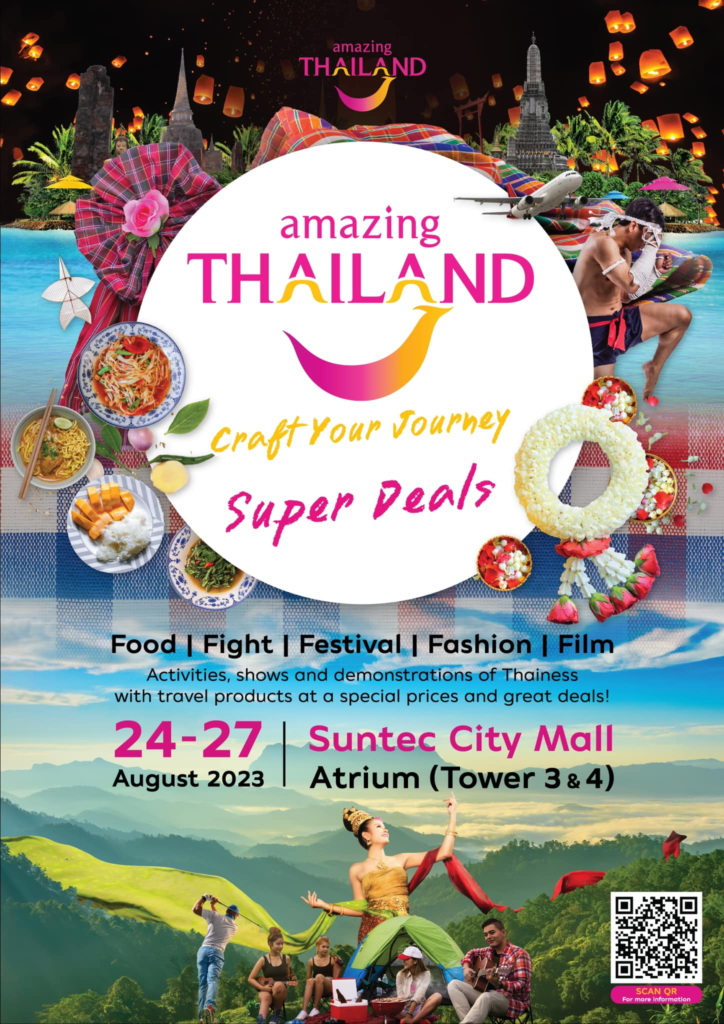 More Detail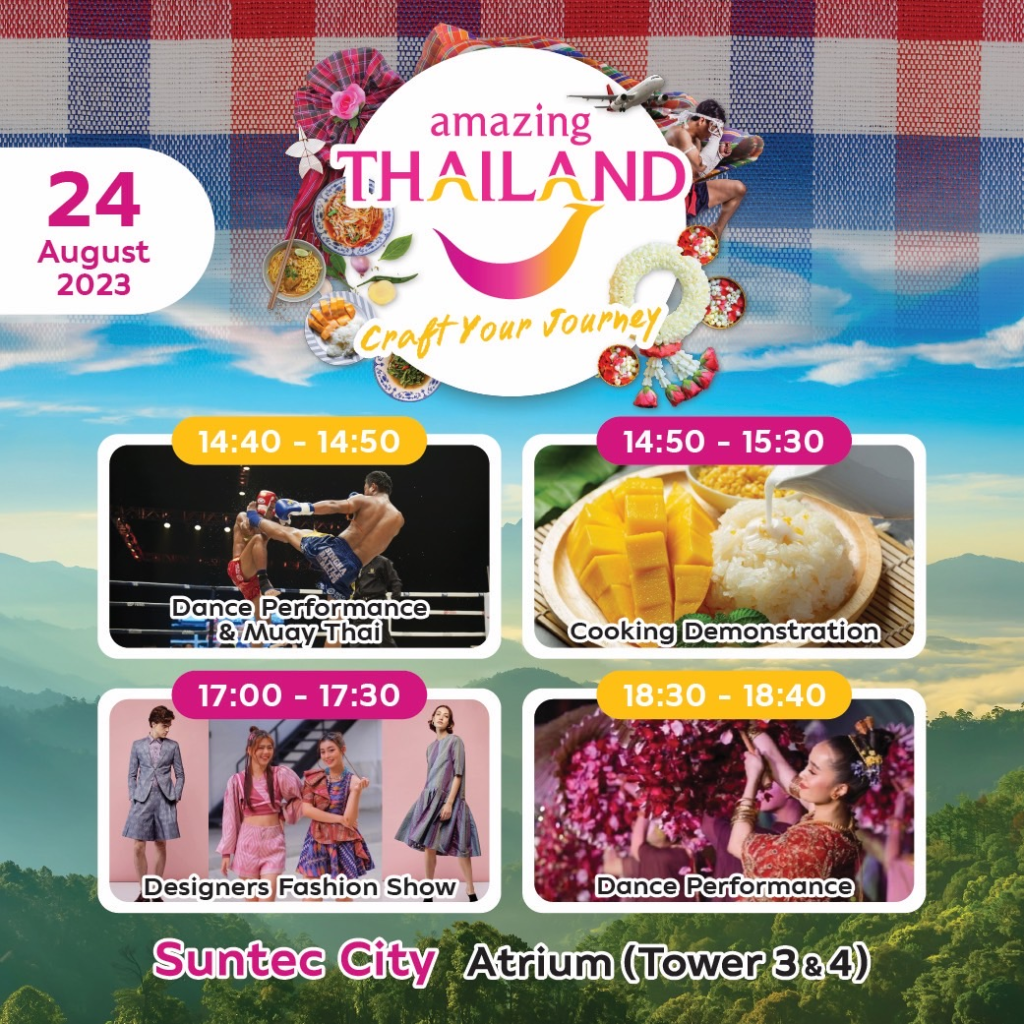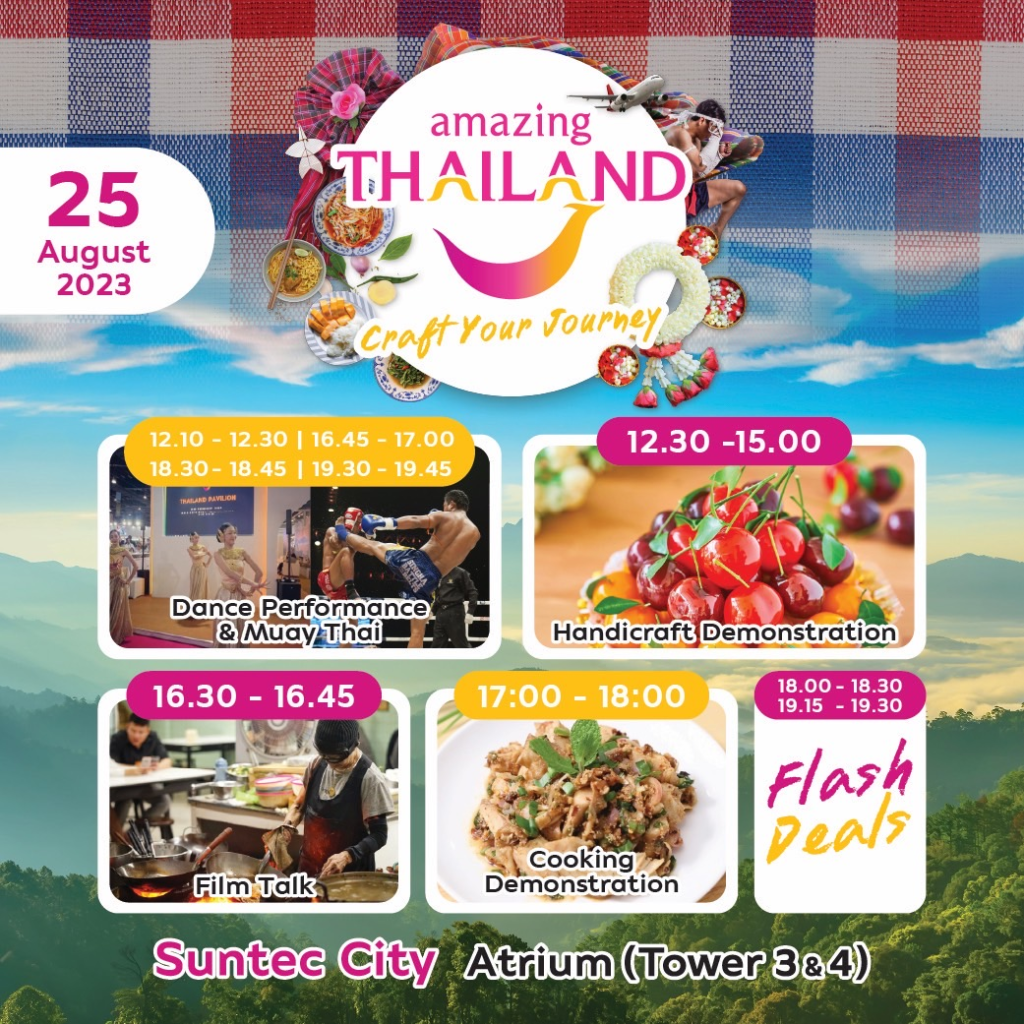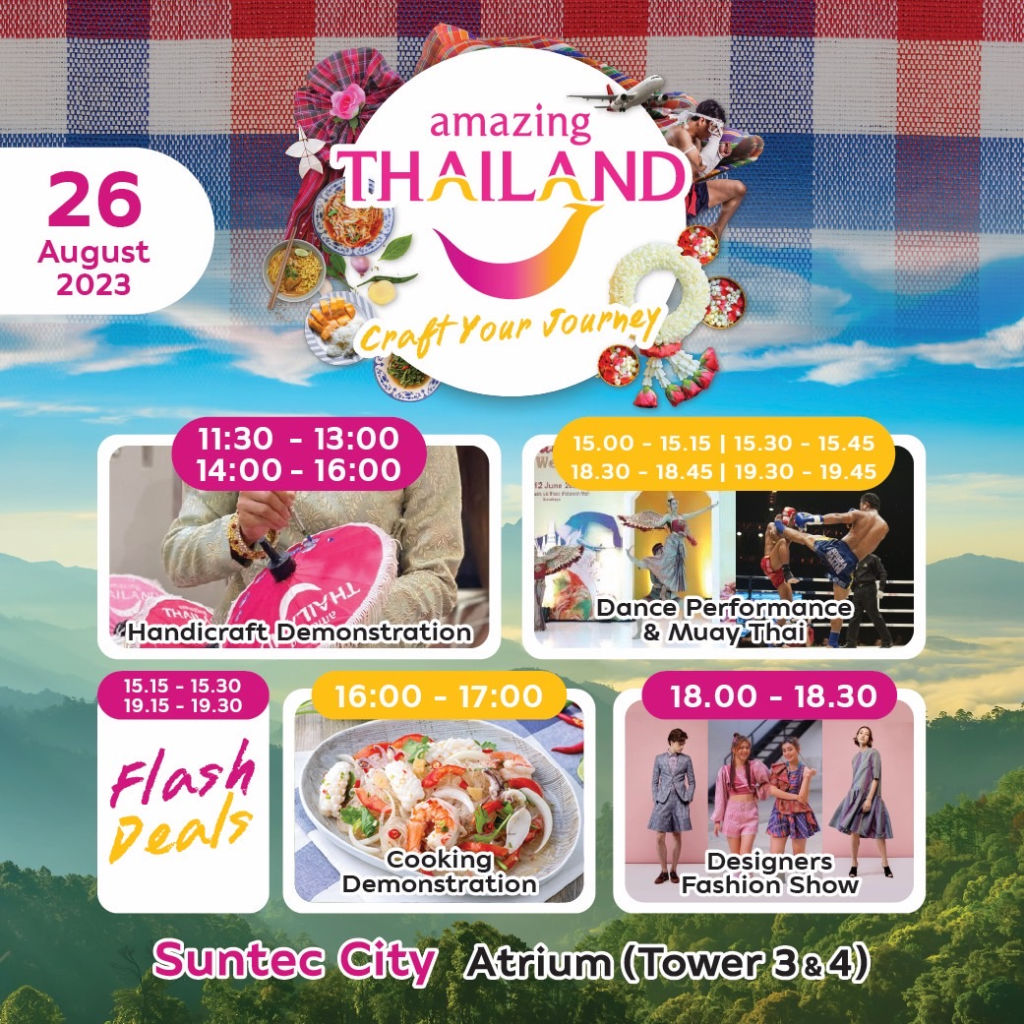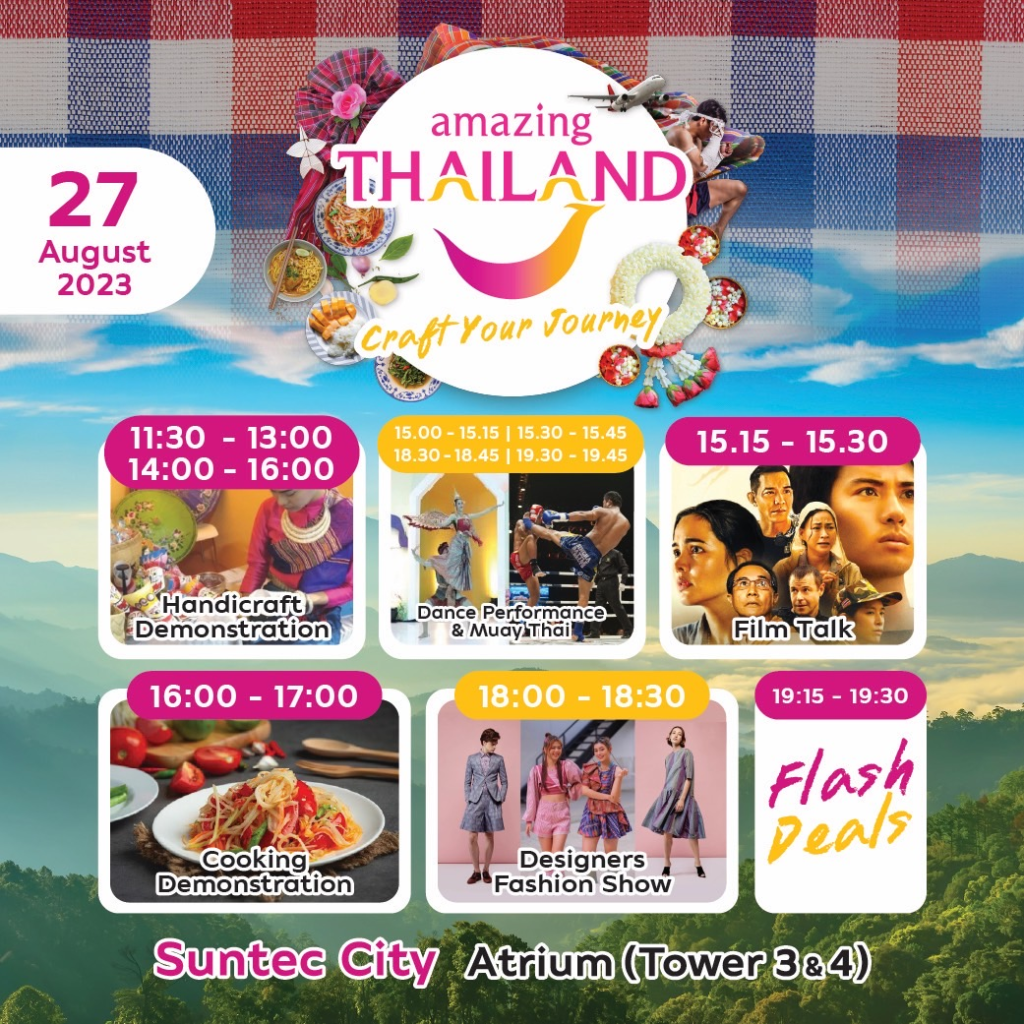 Explore Ko Samui with a THB 500 Central Shopping Gift Card!
Amazing Thailand Suntec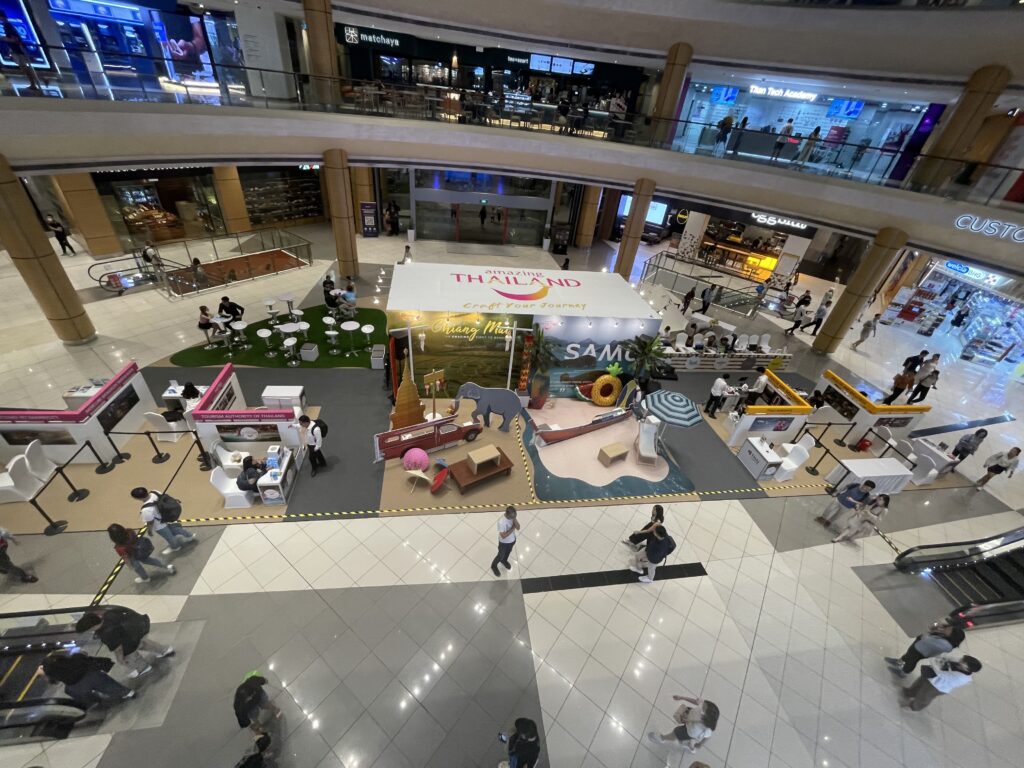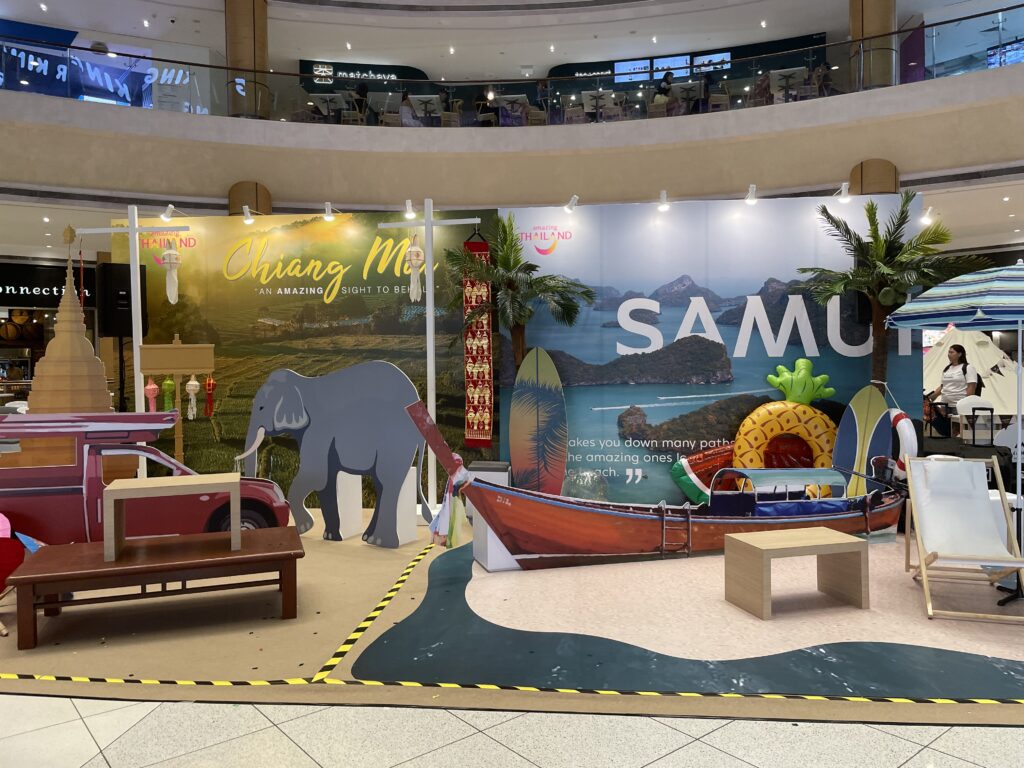 Travel Malaysia Fair 2023 Marina Square
Travel Malaysia 2023 will be held from 6-8 Oct 2023 at Marina Square Central Atrium.