Kuala Lumpur, the vibrant capital of Malaysia, is a city known for its rich cultural heritage and diverse attractions. For those seeking an enriching and budget-friendly experience, the city offers several free museums that provide a glimpse into Malaysia's history, art, and culture. Here Bank Negara Malaysia Museum must-visit free museums in Kuala Lumpur:
Situated within the majestic Sasana Kijang complex, the Bank Negara Malaysia Museum and Art Gallery provides insights into the nation's central banking history and economic development. The museum features interactive exhibits, multimedia presentations, and engaging displays that highlight the role of the central bank in shaping Malaysia's financial landscape. Additionally, it showcases contemporary art exhibitions, making it a blend of finance and culture.
Free Admission. Open on Tuesday to Sunday from 10.00 am to 5.00 pm. Closed on Mondays
Address: Sasana Kijang, 2 Jalan Dato' Onn, 50480 Kuala Lumpur, Malaysia

Email: [email protected]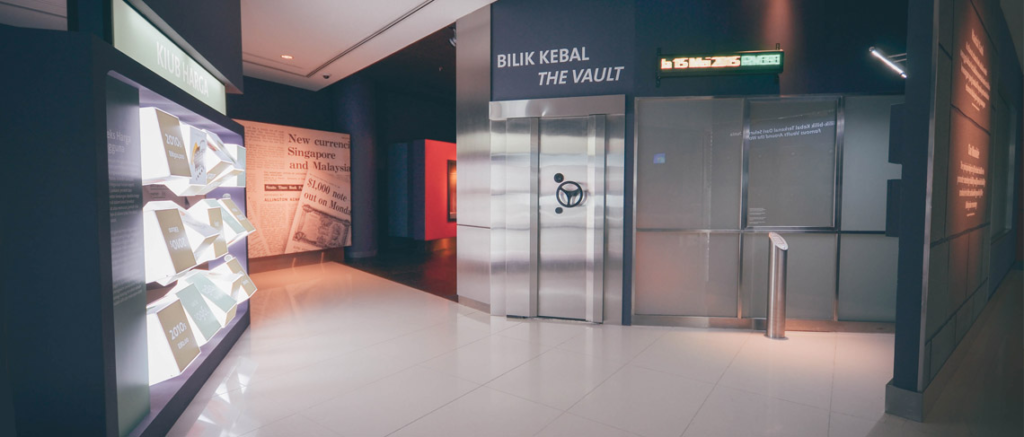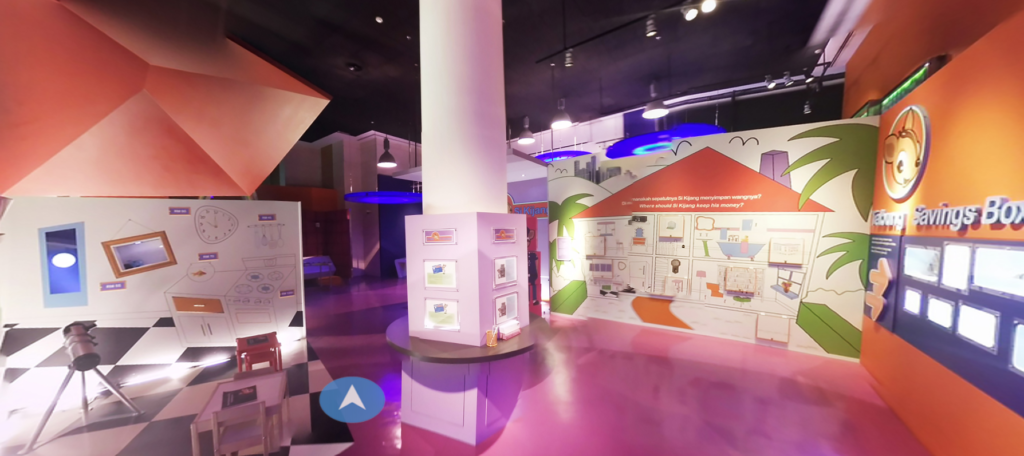 Nearest Hotel Bank Negara Malaysia Museum. The Chow Kit
If you're staying at The Chow Kit Hotel in Kuala Lumpur and are interested in visiting the Bank Negara Museum, here's a guide to help you navigate your way there:
Starting Point: The Chow Kit Hotel Address: 1012, Jalan Sultan Ismail, Chow Kit, 50250 Kuala Lumpur, Malaysia
Head southeast on Jalan Sultan Ismail: Start your journey by heading southeast on Jalan Sultan Ismail, away from The Chow Kit Hotel.
Continue on Jalan Raja Laut: After approximately 400 meters, you will reach a junction. Take a slight right onto Jalan Raja Laut. Continue on this road for the next 1.3 kilometers.
Turn left onto Jalan Dato' Onn: At the intersection with Jalan Tun Perak, turn left onto Jalan Dato' Onn. You will see the iconic Sasana Kijang building, which houses the Bank Negara Museum, on your right-hand side.
Arriving at Bank Negara Museum: Address: Sasana Kijang, 2 Jalan Dato' Onn, 50480 Kuala Lumpur, Malaysia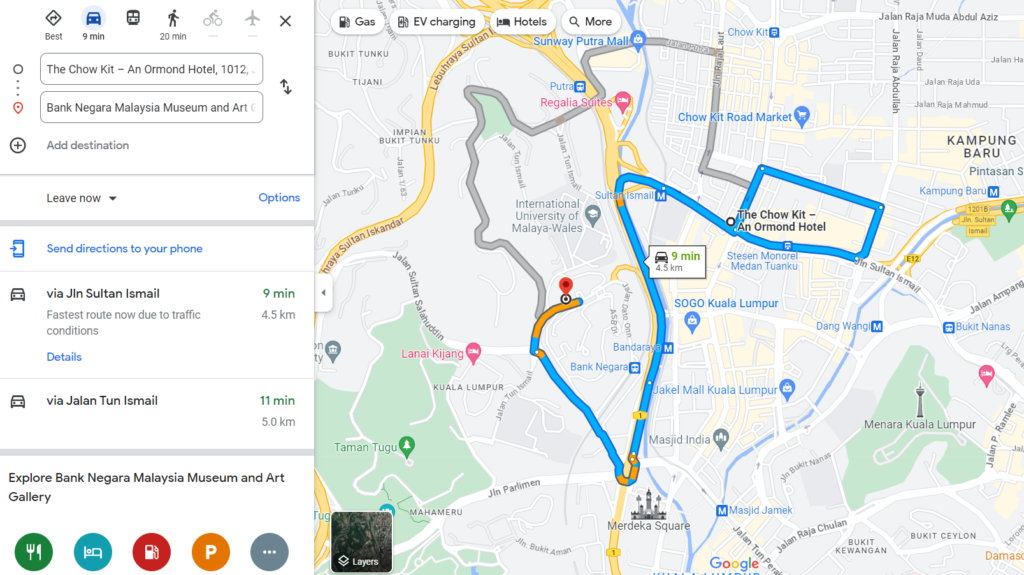 City Holiday Express Bus Trip from Singapore Downtown East (Pasir Ris) and Our Tampines Hub to Berjaya Time Square Kuala Lumpur.