KKKL Bus Singapore Bishan to Kuala Lumpur $35
Bus Schedule from Singapore Bishan to KL to Kuala Lumpur:

KKKL Express offers two drop-off points in Kuala Lumpur:
Berjaya Times Square: This bustling shopping and entertainment hub is located right in the city center of Kuala Lumpur. It's perfect for travelers who want to explore the city's attractions, go shopping, or experience the vibrant local culture. The journey from Bishan to Berjaya Times Square takes approximately 5 hours, making it a convenient and efficient option.
KL Sentral: KL Sentral is Kuala Lumpur's main transportation hub, connecting various forms of public transport, including buses, trains, and monorails. If you plan to continue your journey to other parts of the city or need to catch a connecting train, this is the ideal drop-off point. The trip from Bishan to KL Sentral takes around 5 hours as well.
Pricing and Duration
One of the key advantages of choosing KKKL Express is the reasonable pricing for their services. The fare for this route is set at $35, making it an affordable option for both leisure and business travelers. The journey typically takes around 5 hours, ensuring a comfortable and efficient ride.
KKKL Bus Schedule from Singapore Bishan to KL to Kuala Lumpur:

Pickup Point
Timing
Drop off
Price
Bishan MRT Exit D
0700 hrs
Berjaya Times Square
$35
0030 hrs
KL Sentral
KKKL Bus Schedule from Kuala Lumpur to Singapore Bishan

Pickup Point
Timing
Drop Off
Price
Berjaya Times square
1330 hrs, 1530hrs
Bishan MRT
$35
KL Sentral
1345 hrs, 1545 hrs
Become a member and enjoy an additional 10% DISCOUNT on KKKL website
New Pickup Location: Bishan Mrt & Southbank (Lavendar Mrt)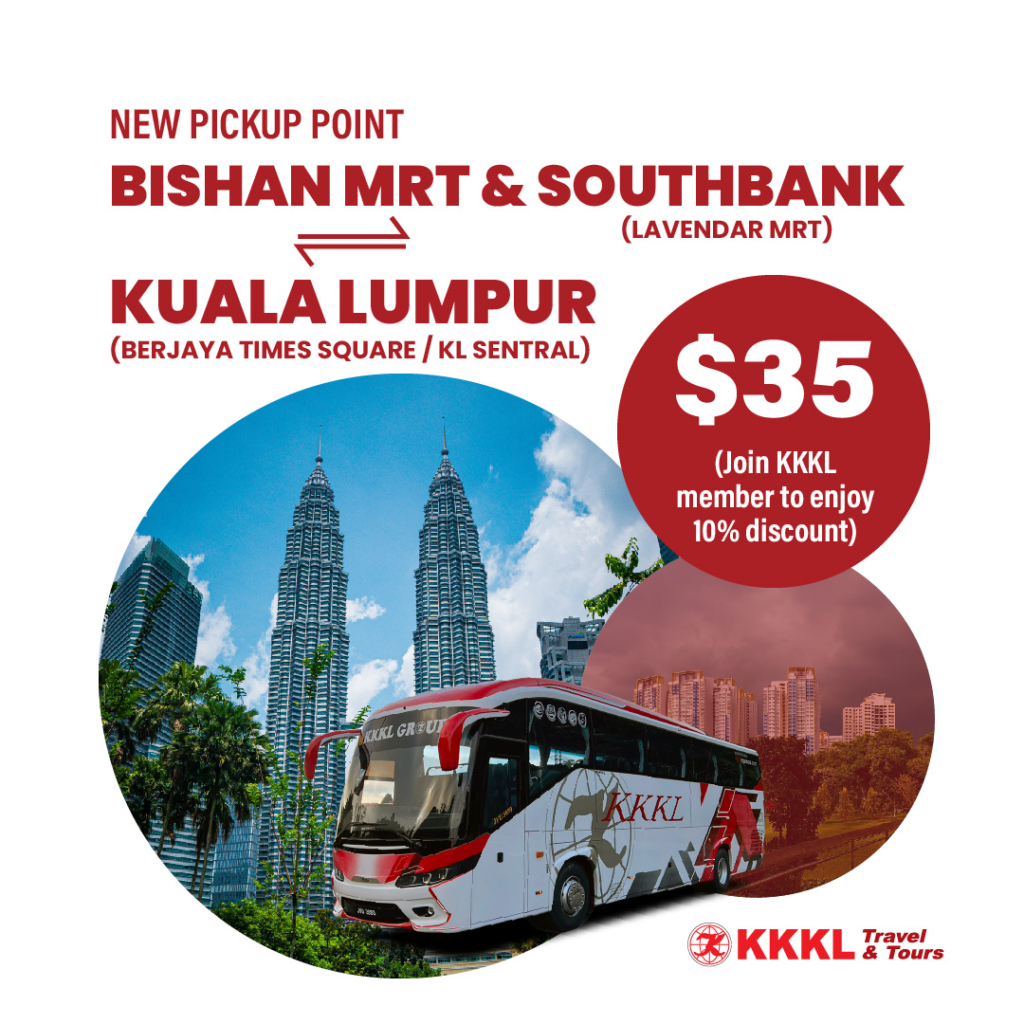 KKKL Bus Image: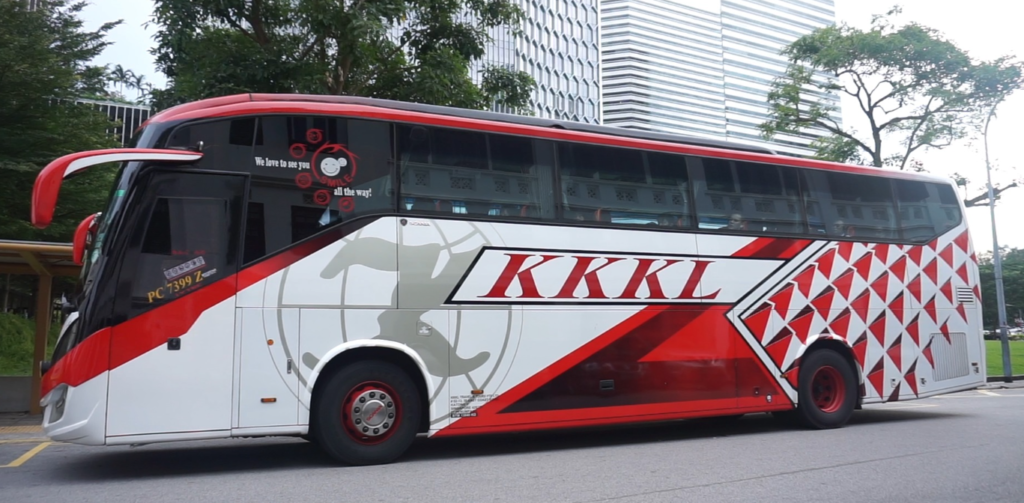 Booking Your Journey
Booking your journey with KKKL Express is simple and convenient. You can make reservations in advance to secure your seat. Whether you're traveling solo, with family, or friends, KKKL Express offers a range of seating options, including standard and VIP seats, to cater to your preferences.
To book your ticket, visit the KKKL Express website or contact their customer service for assistance. Keep in mind that it's advisable to book your ticket in advance, especially during peak travel seasons, to ensure availability.
KKKL Express's bus service from Bishan to Kuala Lumpur offers a stress-free and cost-effective way to travel between these two vibrant cities. With convenient pickup points, well-maintained buses, and a reputation for punctuality and reliability, KKKL Express has become a preferred choice for many travelers. Whether you're visiting Kuala Lumpur for business, leisure, or a combination of both, this bus service ensures that your journey starts and ends on a positive note.
So, why not consider KKKL Express for your next trip from Bishan to Kuala Lumpur? Enjoy a comfortable ride, stunning scenery, and the convenience of being dropped off at either Berjaya Times Square or KL Sentral, all at an affordable price. Safe travels!