Batik Air extends a helping hand to stranded MYAirline passengers in these challenging times. We're offering special fixed fares on selected routes.
Affected passengers are required to attach a copy of their MYAirline tickets and make the booking through email at [email protected]
𝗢𝗻𝗲-𝗪𝗮𝘆 𝗦𝗽𝗲𝗰𝗶𝗮𝗹 𝗙𝗮𝗿𝗲𝘀:
Penang: MYR 129
Langkawi: MYR 159
Kuching: MYR 199
Bangkok and Don Muang: MYR 299
Passengers can avail of these special fares for one-way travel up to November 30th, 2023 and seats are subject to availability.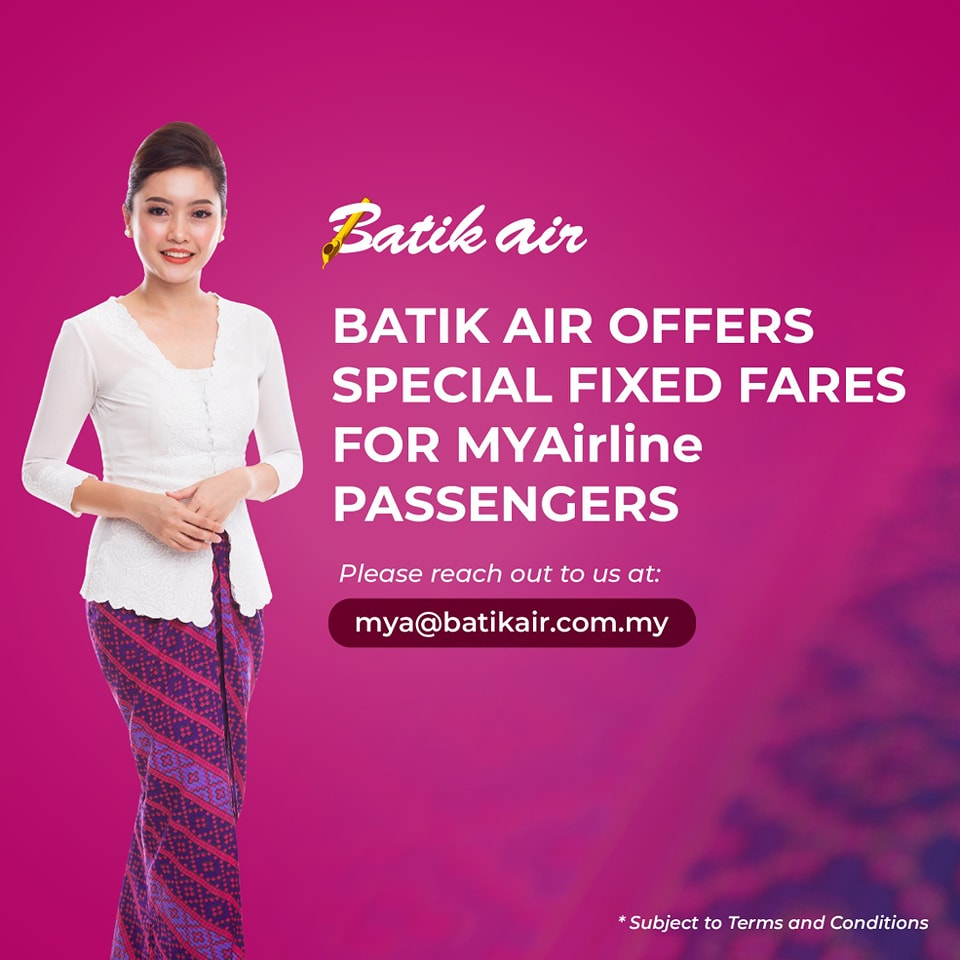 MYAirline Announces Suspension of Operations
KUALA LUMPUR, Malaysia, 12 October 2023 – MYAirline regrettably announces the suspension of its operations effective 12 October 2023 until further notice. The airline has come to this extremely painful decision because of significant financial pressures that have made it necessary to suspend operations pending the shareholder restructuring and recapitalization of the airline.
In a statement from the Board of Directors, MYAirline said "We deeply regret and apologize for having to make this decision as we understand the impact it will have on our loyal passengers, dedicated employees and partners. We have worked tirelessly to explore various partnership and capital raising options to prevent this suspension. Unfortunately, the constraints of time have left us with no alternative but to take this decision."