Sri Maju Move to Golden Mile Tower 1 Mar 2023.
Sri Maju, the trusted transportation service provider, has moved its operations from Sri Maju Golden Mile Complex (#01-17) to Golden Mile Tower (#01-54, 6001 Beach Road, Golden Mile Tower, 199589). However, for the time being, the company will still be boarding at its usual spot at Golden Mile Complex.
To ensure a seamless boarding process for all passengers, Sri Maju has requested that passengers check-in at their GM Tower #01-54 office before boarding. This will ensure that the boarding process is smooth and hassle-free for everyone involved.
For those who are unsure how to get to the new location at Golden Mile Tower, the company has provided directions. From the main entrance of Golden Mile Tower (cinema lift side/taxi stand), passengers should walk straight and enter the building. Continue walking straight until you see the escalator on the left-hand side, where the company is located.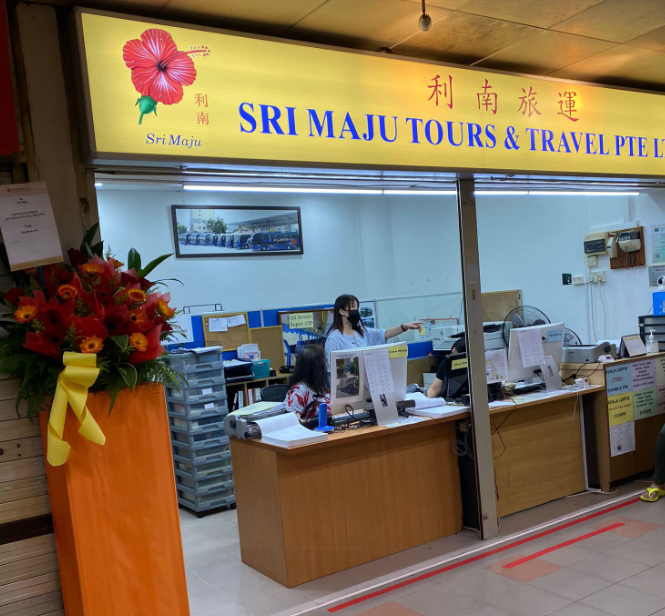 Sri Maju is known for its commitment to customer service and ensuring a memorable travel experience for all passengers. Those who require further information or have any enquiries are encouraged to call the company at +6562948228.
Starting from 1st April, the company will be opening a new outlet at Grantral Mall Tai Seng.
The new outlet will provide passengers with greater convenience and accessibility.