Are you ready to elevate your travel experience to Malacca in style and comfort? Look no further than Luxury Coach, your premier choice for a top-notch journey to this enchanting destination. With our exquisite fleet of luxury coaches, exceptional services, and a dedication to making your trip memorable, we invite you to embark on an unforgettable adventure.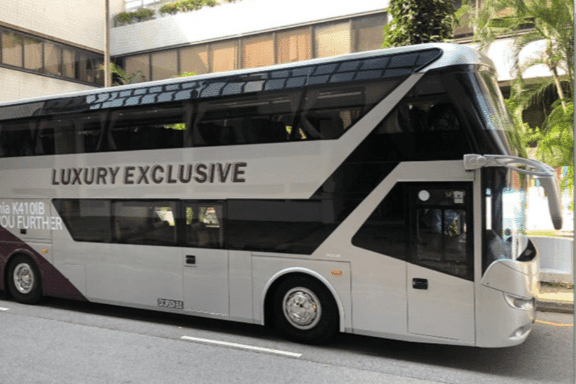 Discover Luxury Coach
Address: 150 Orchard Road #04-01/02 Orchard Plaza, Singapore 238841
Phone Number: +65 6732 4498
Email Address: [email protected]
Why Choose Luxury Coach for Your Journey to Malacca
Unparalleled Comfort
Our luxury coaches are meticulously designed to provide you with the utmost comfort throughout your journey. Plush leather seats, ample legroom, and state-of-the-art amenities ensure that you'll travel in relaxation and style. Whether you're planning a family getaway or a corporate retreat, we have the perfect coach to meet your needs.
Experienced Drivers
Safety and expertise are our top priorities. Our professional and experienced drivers are well-versed in navigating the routes to Malacca, ensuring a smooth and secure journey. Sit back, relax, and enjoy the scenic views as our skilled team takes care of the rest.
Luxury Amenities
Our coaches are equipped with the latest entertainment systems, climate control, and complimentary Wi-Fi, ensuring that you stay connected and entertained throughout your journey. Whether you're on a short day trip or an extended vacation, we guarantee that you'll be traveling in style.
Hassle-Free Booking
Booking your luxury coach to Malacca with us is a breeze. Our customer-friendly website and efficient reservation system make it easy to secure your seats. You can also reach us at +65 6732 4498 or email us at [email protected] for any inquiries or assistance.
Top Destination: Malacca
Malacca, known for its rich history and cultural heritage, is a destination that should be on every traveler's list. Explore the charming streets of the UNESCO World Heritage city, sample delicious local cuisine, and visit historical sites like A Famosa and St. Paul's Hill. With Luxury Coach, your journey to Malacca becomes an integral part of your unforgettable adventure.
Don't miss the opportunity to experience the epitome of luxury travel with Luxury Coach. Book your seats today and get ready to embark on a journey to Malacca that you'll cherish for years to come.