Pelago Best Prices Guaranteed program.
Are you an avid traveler looking for the best deals on your travel experiences? Look no further, because Pelago has got you covered! We're thrilled to announce our latest promotion that ensures you get the best prices for your bookings. With our Best Price Guarantee, you can book your favorite activities with confidence, knowing that you won't find a better deal anywhere else.
From April 2023 until December 2023, this Pelago Best Prices Guaranteed is designed to give you peace of mind when booking your travel experiences. Here's how it works: if you find a lower price (excluding discounts) for the same activity and option selected, same dates of visit, and same currency on another travel experiences website, we'll match that price.
To make a claim Pelago Best Prices Guaranteed, simply submit it within two days of your booking on Pelago. Please note that only one claim can be submitted per booking. Once we've verified that the lower rate on another travel website meets our Terms and Conditions, we'll refund the difference to you via a Pelago promotion code. The refund amount will be capped at SGD10 (or the equivalent in your currency), with a minimum refund of SGD1.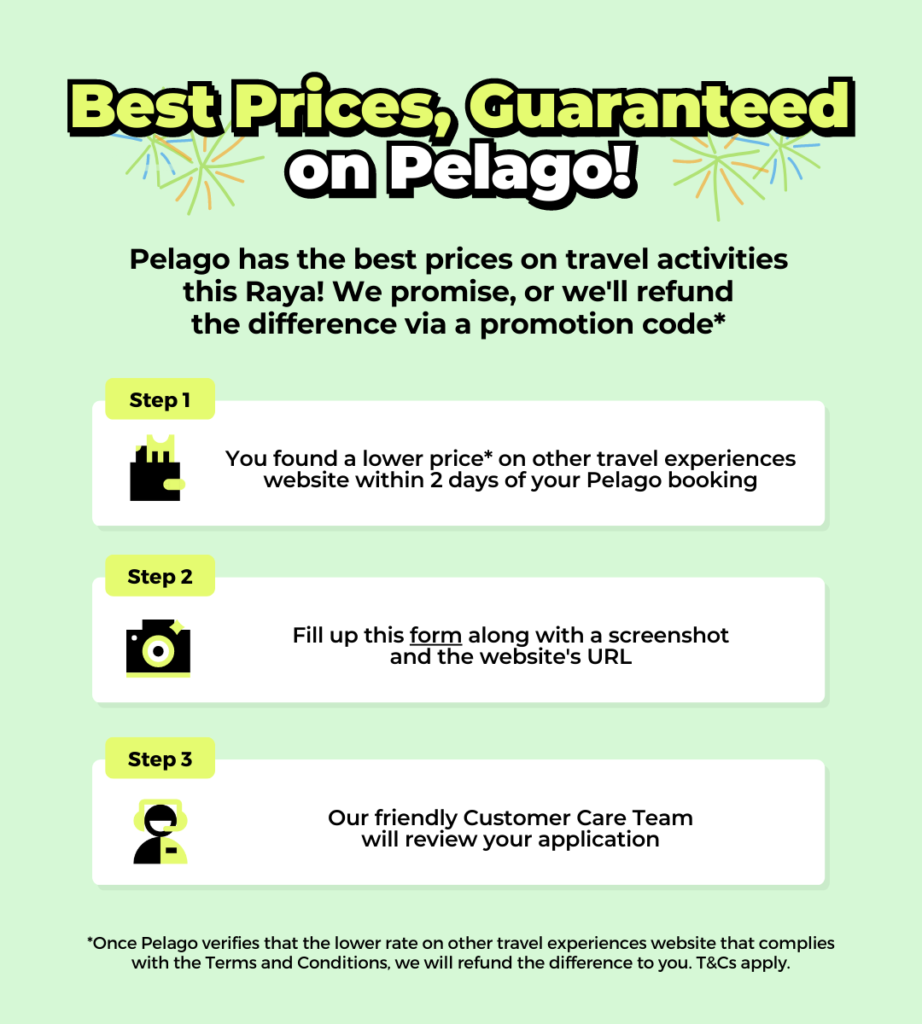 Pelago Promo Code:
simply use the promo code VISAPEL20 during checkout. There's no minimum spending requirement, making it even easier for you to embark on your dream experiences.
Expired Jul 2023